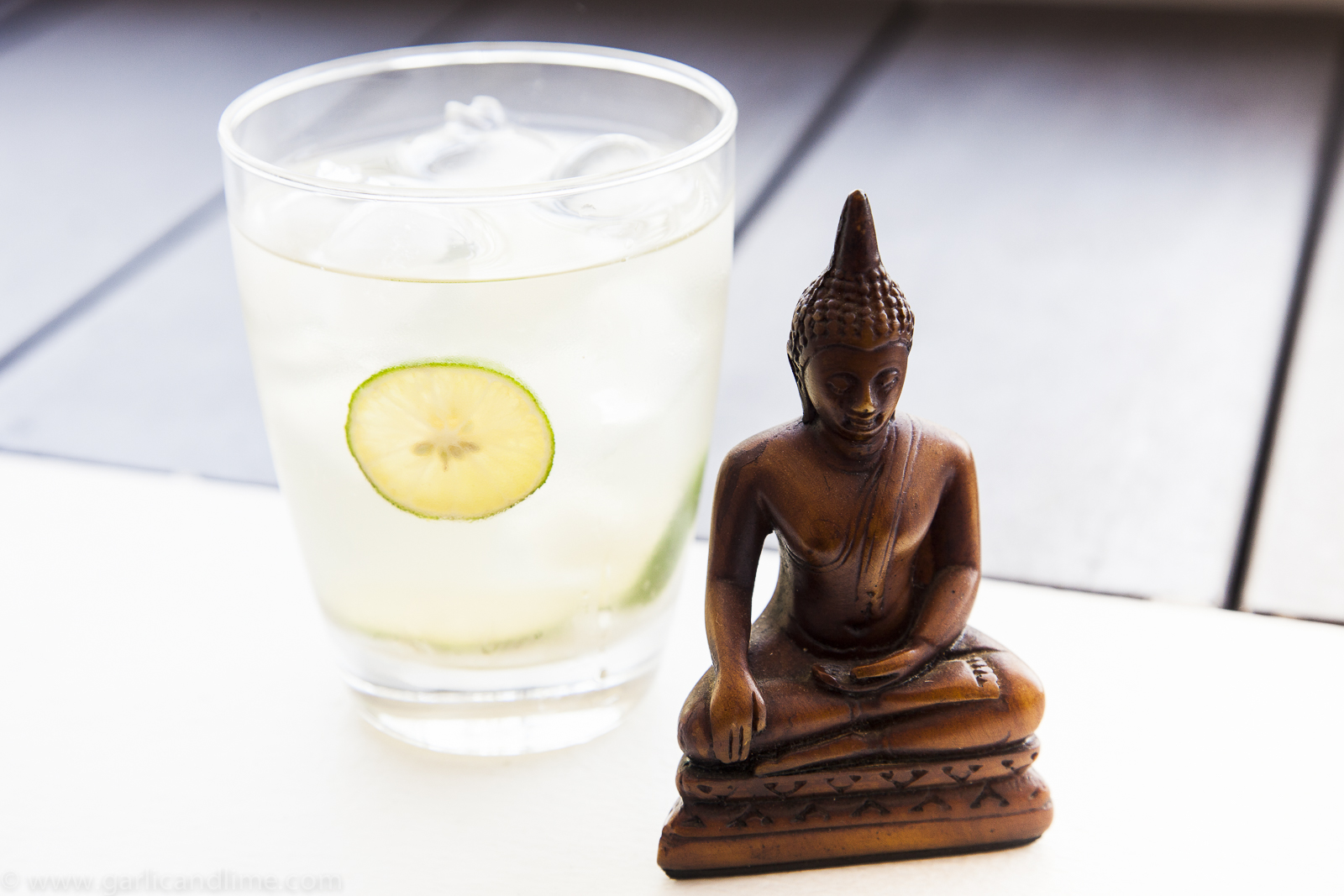 The weather has gotten so hot in Singapore that I am searching for new refreshing drinks to quench my thirst, but that also taste great. This is my latest experiment. It can be drunk either as a hot tea, or served over ice for a refreshing summer drink.
Ingredients
1 lime
1 lemongrass stalk
4 slices of fresh ginger
1 green tea bag or 1/2 tsp of green tea leaves
1 litre water
Directions
Crush the lemongrass stalk either using a knife laid on top of the stalk and banging it with your fist, or using a clean meat mallet.
Slice 4 slices of ginger approximately 0.5cm wide from your fresh ginger root
Cut the lime into quarters to expose the flesh
Place the lemongrass stalk and fresh ginger, along with 1 litre of fresh water into your water kettle (jug)
Boil the jug / kettle
Add the boiled water, lemongrass, ginger, lime pieces and green tea to a tea pot (preferably one with a filter).
Allow the tea to brew for around 15 minutes so that the water has cooled down enough to drink. The tea will continue to increase in flavour the longer you leave it.
Enjoy either hot or over ice with slices of lime for a refreshing iced tea.
Music to go with it…
Listen on Spotify: The Map Room – The Map Room