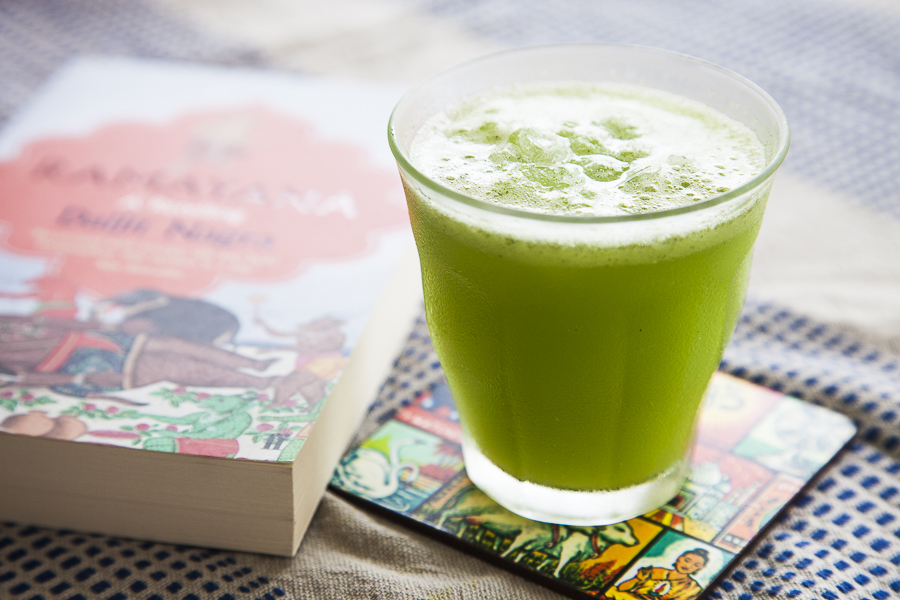 This is a super simple drink, that needs very little by way of equipment to make it – just a blender and a sieve. Perfect for a hot summers day.
Ingredients
1/2 cucumber (skin and all)
1/4 lemon (skin and all)
15 mint leaves
2 glasses pure water
Directions
Place all ingredients into a blender. Do not worry about peeling the lemon or the cucumber, just put them in skin and all.
Blend on a high speed for around 2 minutes until you have a bright green drink.
Strain the juice through a sieve into a serving jug.
Serve over ice.
Music to go with it…
Listen on Spotify: Sola Rosa – Get it together