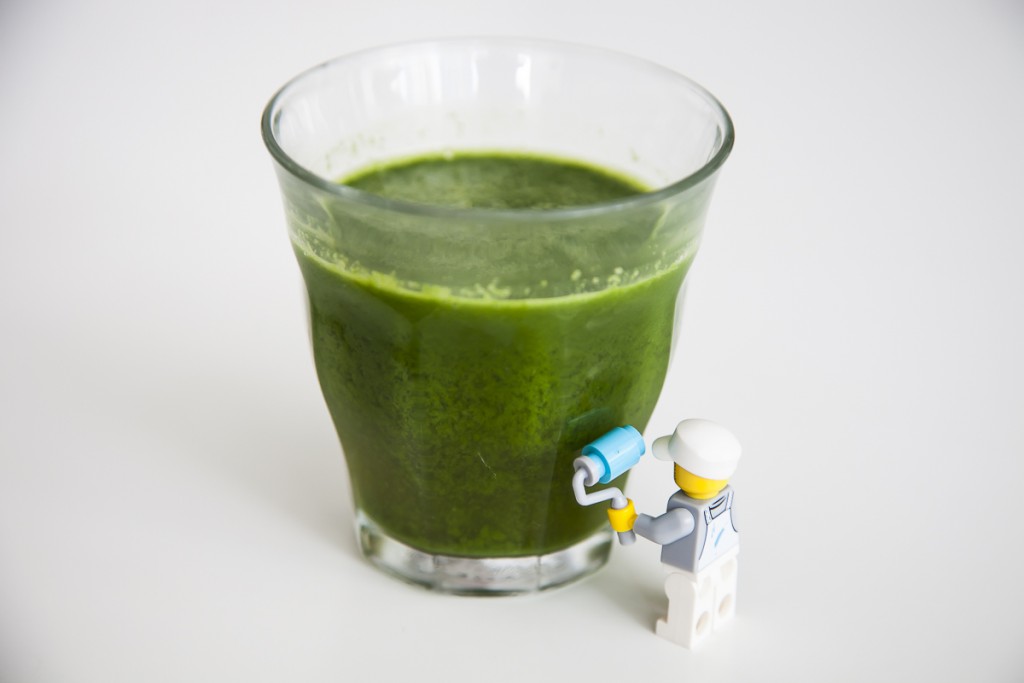 Yesterday Liam decided that he wanted to make a green juice. It had to be "as green as the Hulk" he said. So he went through the fridge to find everything he could find to make a yummy green juice. This is the result of his efforts. The ginger makes it a warm, comforting juice.
Ingredients
2 kale leaves (whole, washed)
1 cucumber (whole, washed)
1/2 lemon (unpeeled)
1 lime
5 apples
1.5cm ginger
Directions
Wash the Kale, apple, cucumber and lime. Remove the apple stalks.
Juice the apples whole on the higher speed. Only cut them if needed to fit in your juicer tube.
Juice the lemon, lime, ginger and kale on the higher speed.
Juice the cucumber on the lower speed.
Stir the juice and serve over ice.
Music to go with it…
Listen on Spotify: Vinicius de Moraes – Pure Bossa Nova