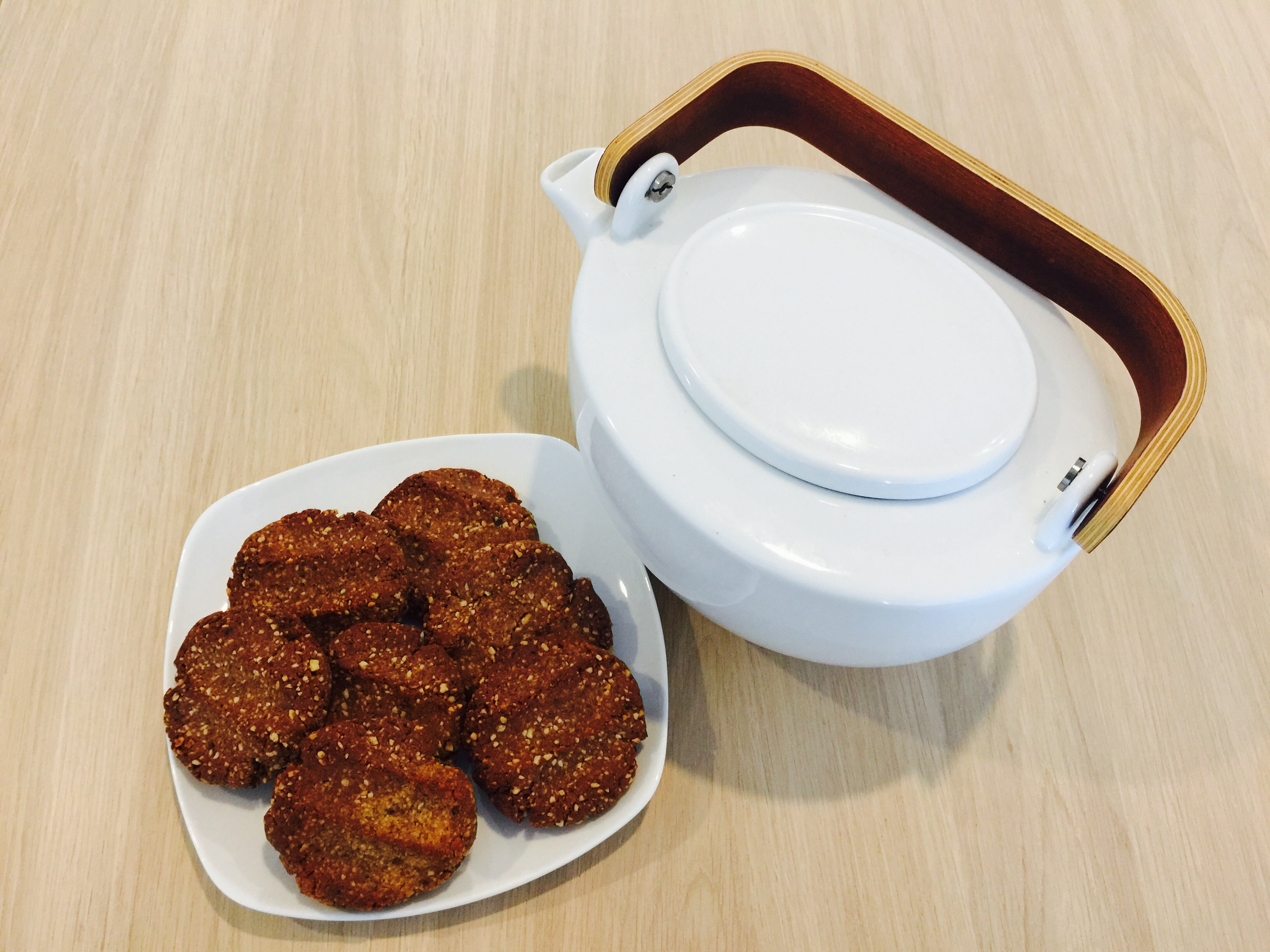 These cookies use only 3 ingredients and depending on your preference (and how long you cook them) can be soft and moorish, or crunchy gingerbreads. This recipe makes about 12 cookies, and while they seldom last longer than a couple of days, they could be stored longer in an air tight container if you can resist them that long.
Ingredients
1 cup cashews or almonds
1 cup dates (cheap dried dates is fine)
1 Tbsp ginger powder
Directions
Pre-heat the oven to 180 degrees Celsius
Place the nuts in a food processor with the knife attachment. Blend until the nuts are finely chopped
Add the dates and ginger powder to the food processor and blend until the mixture balls up. If it doesn't ball up then add a little water. I usually don't have to add any more than 30-50ml of water, so add a really small amount at a time – you don't want it too wet, you just want to add enough that it combines the ingredients and balls up the mixture.
Grease a baking tray or the base of a metal oven dish.
Roll the mixture into balls 20-30mm in diameter. Flatten the balls into cookie shapes with your fingers
Cook the cookies in the oven for 10-15 minutes (length of time depends on how wet the mixture is) until the cookies start to harden and go golden (they will also give off a delicious smell). Cool on a wire rack.