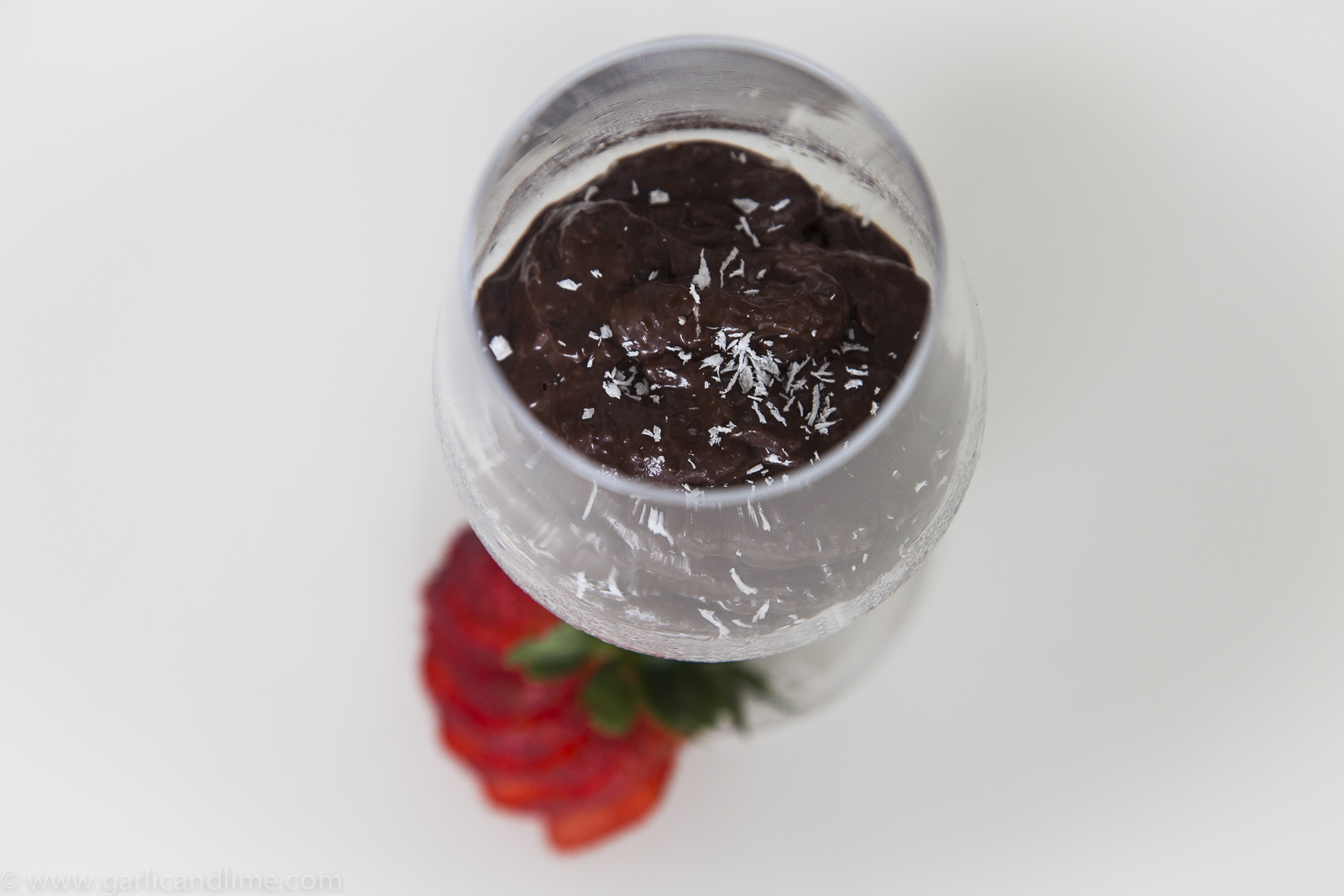 When I was staying at Villa Flow in Bali they made me an avocado based chocolate mousse, and I have recreated it at home, but with some added orange. Orange chocolate has always been my favourite. Do make sure that your avocados are ripe before you make this. Unripe avocado is not a welcome flavour in a dessert.
Ingredients
150 g dairy-free dark chocolate, plus extra for garnishing (I used "Lindt Excellence 90% cacao" pure chocolate. It is worth checking the label to make sure you don't get one with sugar as the first ingredient)
2 large ripe avocados
2 tablespoons cocoa powder
seeds of 1 vanilla pod (optional)
3 tablespoons maple syrup
1/3 cup almond milk or coconut milk
1/2 tsp orange peel
Directions
Place a heatproof bowl over a pan of simmering water, making sure the base doesn't touch the water. Break the chocolate into the bowl and allow it to melt, then set aside to cool slightly.
Halve and stone the avocados. Scoop out the flesh of the avocados with a desert spoon. Add into a food processor bowl, discarding the skins.
Using the finest grater you have, rasp off the peel of an orange or mandarin.
Add the cocoa powder, vanilla, maple syrup, and almond/coconut milk to the food processor and blend for a few seconds. Scrape down the sides with a spatula, then blend again to ensure that it is well combined.
Pour in the cooled chocolate, then blend a final time until creamy and smooth.
Divide the mixture between six small bowls, and refridgerate for at least 30 minutes.
Music to go with it…
Listen on Spotify: Lower Dens – Escape from Evil