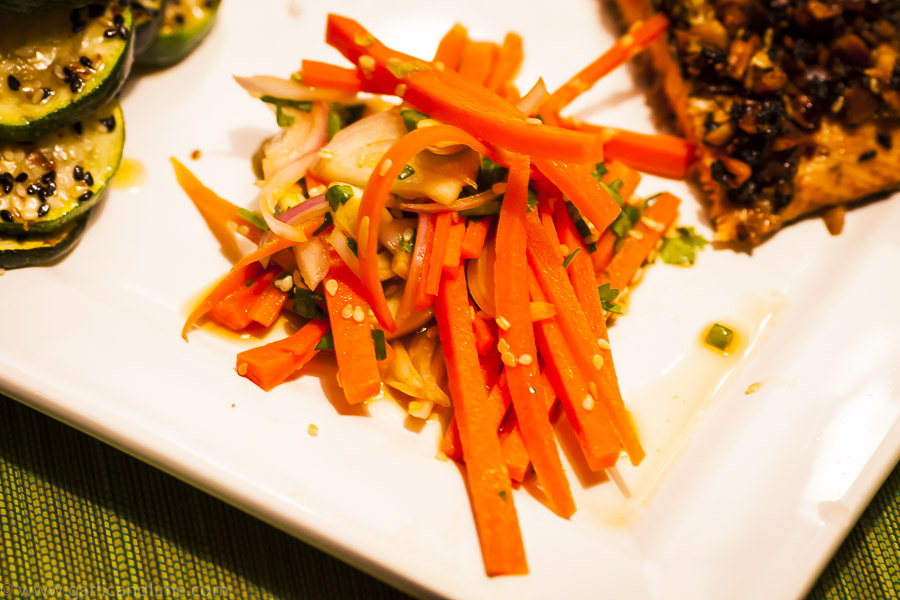 Living in Asia gives us the opportunity to explore its many flavours. The Korean kitchen is one we have been exploring more of recently. This is a very fresh tasting salad using all raw ingredients. It is easy to make, and fits into a vegan, vegetarian, or paleo lifestyle.
Ingredients
1 large carrot, sliced into thin sticks
1 red onion, thinly sliced
2-3 spring onions, chopped
2 garlic cloves, minced and chopped
handful of fresh coriander, chopped
2 Tbsp coconut aminos (or soy sauce)
2 tsp sesame seeds
1 tsp hot sesame oil (or 1 tsp sesame oil and 1 tsp chili flakes)
pinch of salt
Directions
Place the carrot, onion, spring onions, garlic and coriander into a bowl.
Mix together the coconut aminos, sesame seeds and sesame oil in a small bowl to create the dressing.
Stir the dressing through the salad.
Music to go with it…
Listen on Spotify: Mahoney Harris – We Didn't Feel Alone