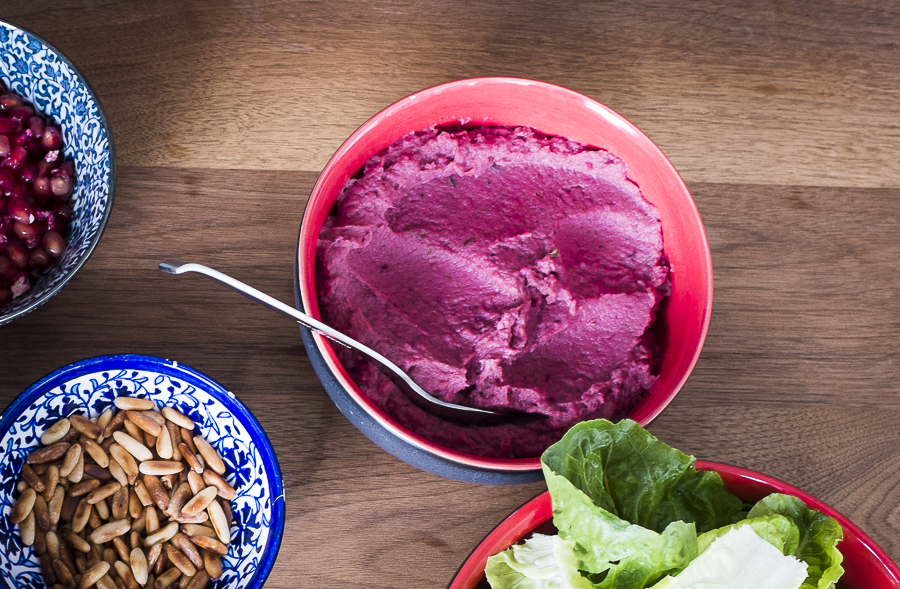 Hummus is a favourite spread for my son, and we have been trying some variations of the recipe (which is originally made with chickpeas) to create some new spreads. It is a great way of sneaking a few extra vegetables onto his plate that he wouldn't normally eat.
Ingredients:
1 large parsnip, boiled until soft
5 purple carrots, boiled until soft
2 spring onions, chopped
juice of 1 lemon
1 Tbsp tahini
1 tsp sea salt
1 tsp coriander powder
1 tsp cumin powder
2 cloves garlic
olive oil
Directions:
Put all of the ingredients into a blender including 2 Tbsp of olive oil.
Blend until you have a smooth consistency.
You may need to add some more olive oil to get to a thick, but spreadable consistency (about the same consistency as smooth peanut butter).
Remove from the blender and place in a bowl to serve. Sprinkle with a little olive oil to serve if you like.
Music to go with it…
Listen on Spotify: Anika Moa – Thinking Room