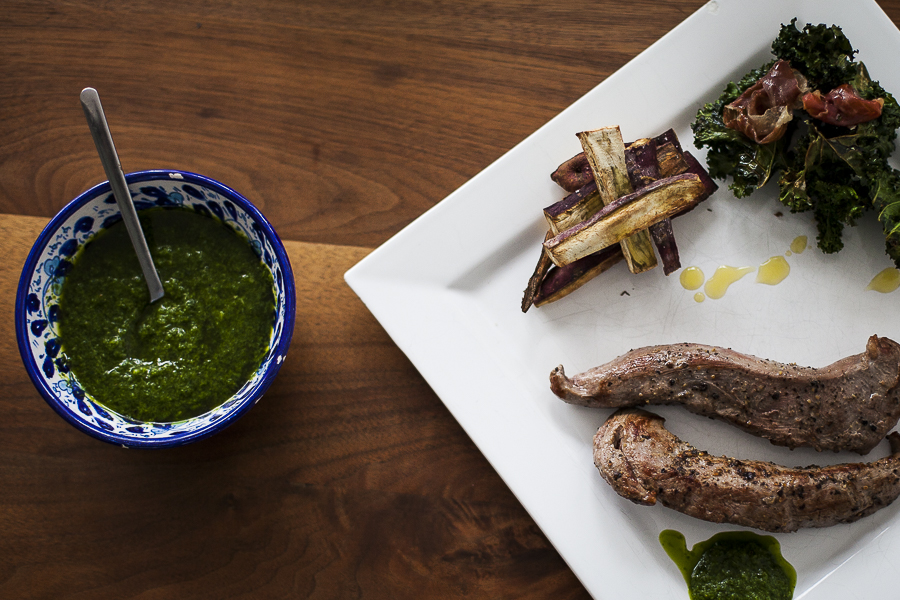 This is a great pesto to have in your repertoire to jazz up a meal. It is very easy, but transforms a simple lamb chops or lamb tenderloin into a meal.
Ingredients
Large handful of mint
Large handful of basil
3 garlic cloves
Handful of toasted pine nuts
Juice of half a lemon
Salt and pepper
Olive oil
Directions
Put all the ingredients in a blender and blend until smooth. Done!
Nice with Lamb tenderloins and served with Broccoli and fried garlic
Music to go with it…
Listen on Spotify: Sharon Jones and the Dap-Kings – Give the people what they want