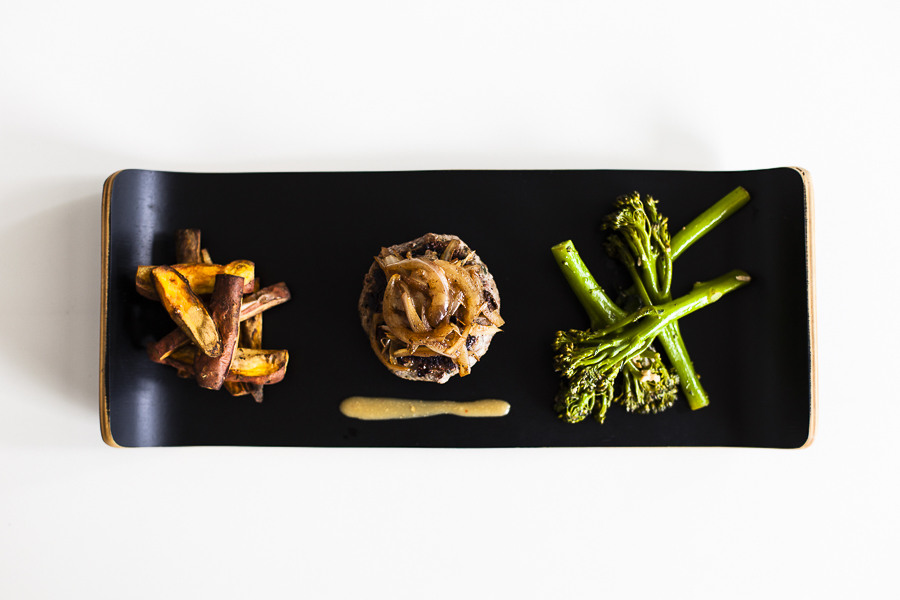 This recipe is truly East meets West. Indian Garam Masala flavoured meat, with a pesto sauce that is inspired by the flavours of Italy. It is a delicious combination that really works, and which our son is a big fan of, especially when there are sweet potato chips from our Air Fryer to dip in the pesto sauce.
Ingredients
For the pesto
Large handful of basil
3 garlic cloves
Handful of toasted pine nuts
Juice of half a lemon
Salt and pepper
Olive oil
For the burgers
1 red onion
2 garlic cloves
3 cm fresh ginger, chopped or grated
2 mushrooms, finely chopped
Handful of fresh coriander
1 tsp coconut oil
1 heaped tsp ground cumin
1 heaped tsp ground coriander
1/2 tsp turmeric
1 tsp Himalayan rock salt
1 tsp garam masala
Pepper
Directions
First make the pesto by putting all the ingredients in a blender. Blend until smooth and set aside.
To make the burgers, put all ingredients in a large bowl and mix with your hands until everything is combined properly.
Wet your hands and make a burger about the size of a tennis ball. Wet your hands before every burger. You should be able to make around 6 burgers.
Put all the burgers on a plate and set in the fridge for about 30 minutes.
Heat a little coconut oil in a frying pan and fry the burgers for about 4-5 minutes on each side or until done to your liking.
Serve with the pesto, avocado slices and sweet potato chips.
Music to go with it…
Listen on Spotify: Hindi Zahra – Handmade