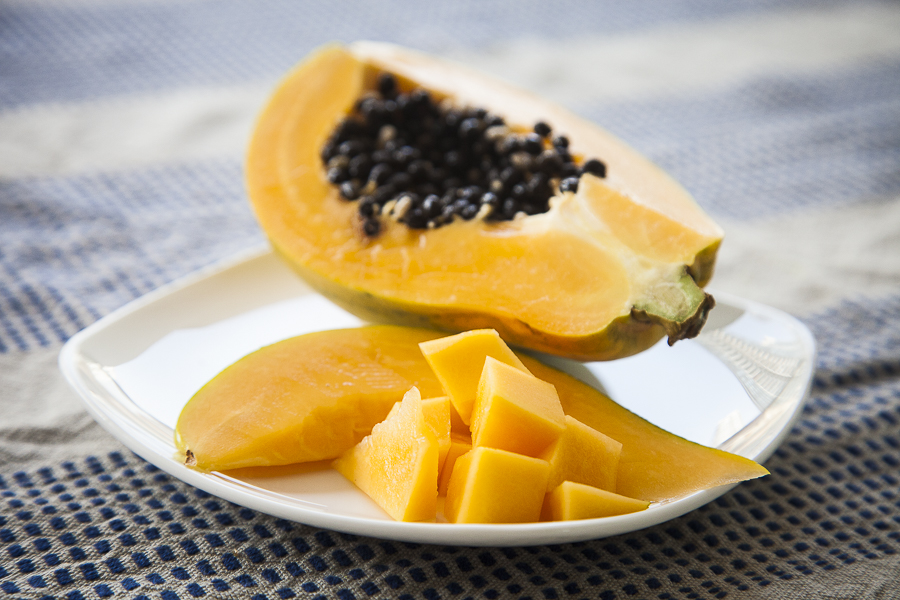 The papaya (also known as papaw, or pawpaw) is native to the tropics of the Americas, perhaps from southern Mexico and neighbouring Central America. However, it is now grown in most tropical countries and can be found used in many cuisines.
The ripe fruit of the papaya is usually eaten raw, without skin or seeds, but can also be used in curries. The unripe green fruit can be eaten cooked, usually in curries, salads, and stews. Green papaya is used in Southeast Asian cooking, both raw and cooked.
The fruit is rich in papain, and can be used for tenderizing meat and other proteins. The black seeds of the papaya are edible and have a sharp, spicy taste. They are sometimes ground and used as a substitute for black pepper.