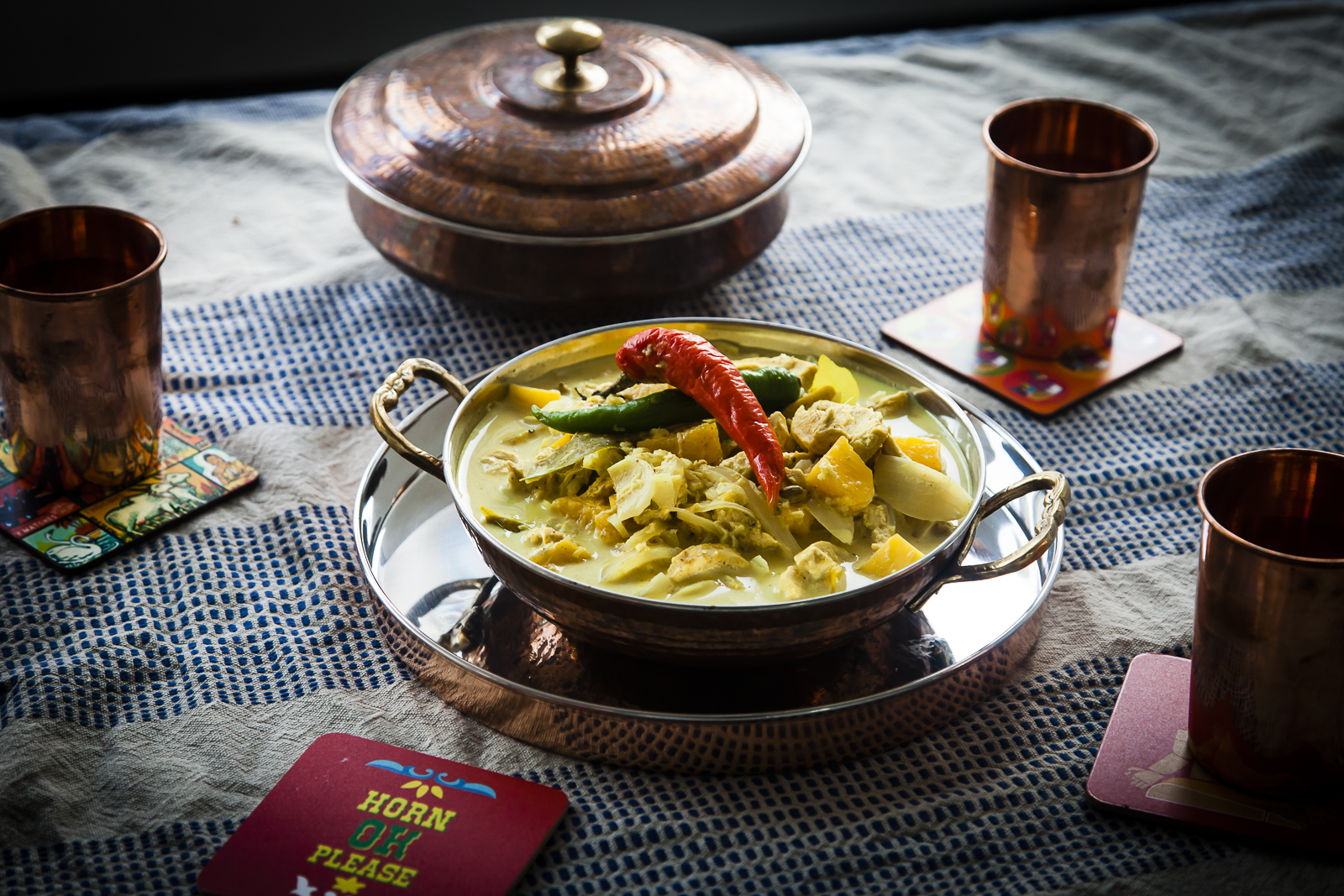 Cardamon is a deliciously fragrant spice. When combined with the sweetness and pungency of papaya it creates a chicken curry that is fragrant and full of flavour.
Ingredients
Marinade
4 chicken breasts (500g) cut into 2cm chunks
2 garlic cloves, finely chopped
3cm fresh ginger, finely grated
Rind of 1 lemon
Juice of 1/2 a lemon
4 Tbsp coconut milk
1 tsp ground coriander
1 tsp ground cumin
1/4 tsp kashmiri chili powder
1/4 tsp ground turmeric
Salt and pepper
Sauce
Directions
Combine all of the marinade ingredients in a bowl and put in the fridge for about an hour.
Heat the ghee or coconut oil in a frying pan.
Add the curry leaves and cardamon pods and fry until fragrant
Add onion and fry until soft.
Add the chicken with the marinade, and brown all over.
Add coconut milk and water, and cook for 10 minutes
Add papaya and chillies and cook for another 5 minutes
Serve with rice or cauliflower rice
About papaya:
The papaya (also known as papaw, or pawpaw) is native to the tropics of the Americas, perhaps from southern Mexico and neighbouring Central America. However, it is now grown in most tropical countries and can be found used in many cuisines. The ripe fruit of the papaya is usually eaten raw, without skin or seeds, but can also be used in curries. The unripe green fruit can be eaten cooked, usually in curries, salads, and stews. Green papaya is used in Southeast Asian cooking, both raw and cooked. The fruit is rich in papain, and can be used for tenderizing meat and other proteins. The black seeds of the papaya are edible and have a sharp, spicy taste. They are sometimes ground and used as a substitute for black pepper.
Music to go with it…
Listen on Spotify: Warpaint – Warpaint