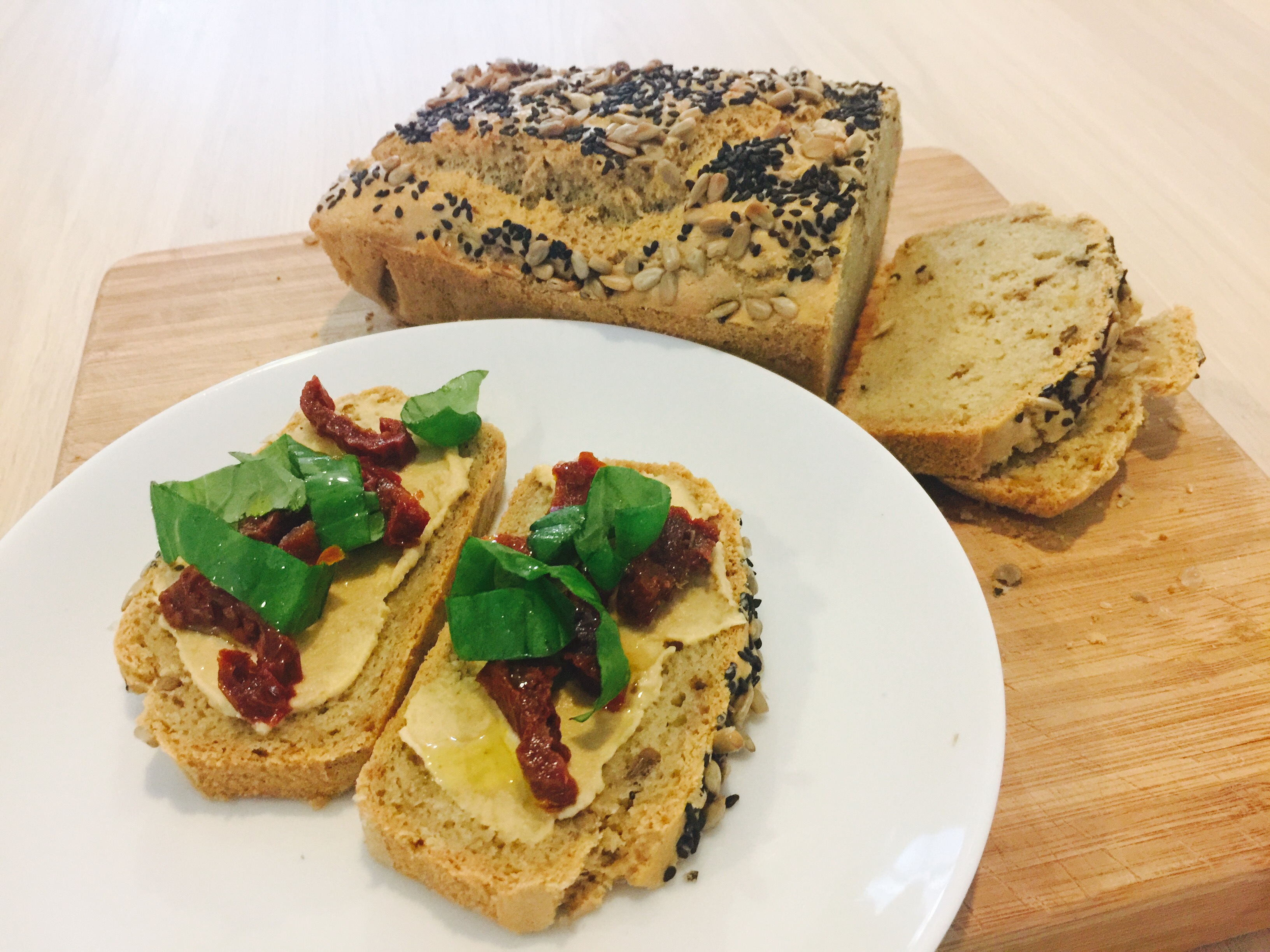 This bread takes just minutes to prepare, and is delicious either as it is with a poached egg, or toasted with hummus or avocado. It keeps for up to a week in an air tight container, or slice it and then freeze it for later (if you manage not to eat it all)
Ingredients
200g almond meal or ground almonds
60g tapioca flour or tapioca starch
3 large free range eggs
1 Tbsp maple syrup or honey
80ml olive oil
2 Tbsp coconut cream or coconut yoghurt
1 tsp bicarbonate of soda (baking soda)
1 Tbsp apple cider vinegar
pinch of salt
30g sunflower seeds, toasted
For the topping
2 tsp sesame seeds
2 tsp sunflower seed
Directions
Preheat the oven to 160 degrees celsius (315 degrees fahrenheit)
Line a 22cm x 12cm bread (loaf) tin with baking paper on the bottom, and grease the sides with olive oil
Combine all the ingredients except the sunflower seeds in a bowl or mixer and stir to combine
Toast the sunflower seeds in a dry pan until golden and then fold into the batter
Spoon the batter into the bread tin.
Top with 2 tsp of sesame seeds and 2 tsp of sunflower seeds (not toasted)
Bake on the middle rack of your oven for 45 minutes or until a skewer or fork inserted into the middle of your loaf comes out clean
Remove from the oven and tip out of the bread tin onto a rack to cool.
Slice and serve as is or toasted.