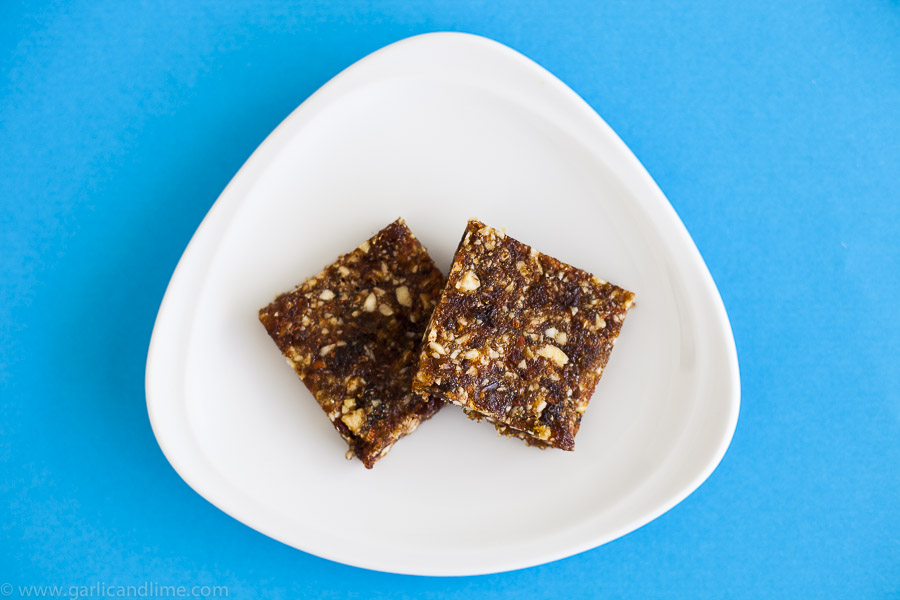 Snack bars are great for filling a little gap between meals, or when you know that lunch is going to end up being a little late. However, Healthy Snack Bars are generally quite expensive, so we have been experimenting with different recipes to make our own. This is a classic combination inspired by the fruits of Kashmir – Almonds and Apricots. The dates give a natural sweetness, so no honey or sugar needs to be added to the mix.
Ingredients
1 cup almonds
1 cup dried apricots
1 cup dried dates
Little coconut or olive oil
Directions
Place the almonds into a food processor using the metal knife blade. Chop the almonds until they are in small pieces
Add the dates and apricots to the food processor. Mix until the mixture starts to form into a ball
Grease a metal tray with a little coconut or olive oil
Spread the mixture out onto the tray and press down with your hands to form a square or rectangle of an even thickness
Place into the fridge for about an hour
Cut into bars, and store in an air tight container in the fridge. We wrap the bars in baking paper to avoid using plastic wrap.
Music to go with it…
Listen on Spotify: The Kite Strings Tangle – Vessel