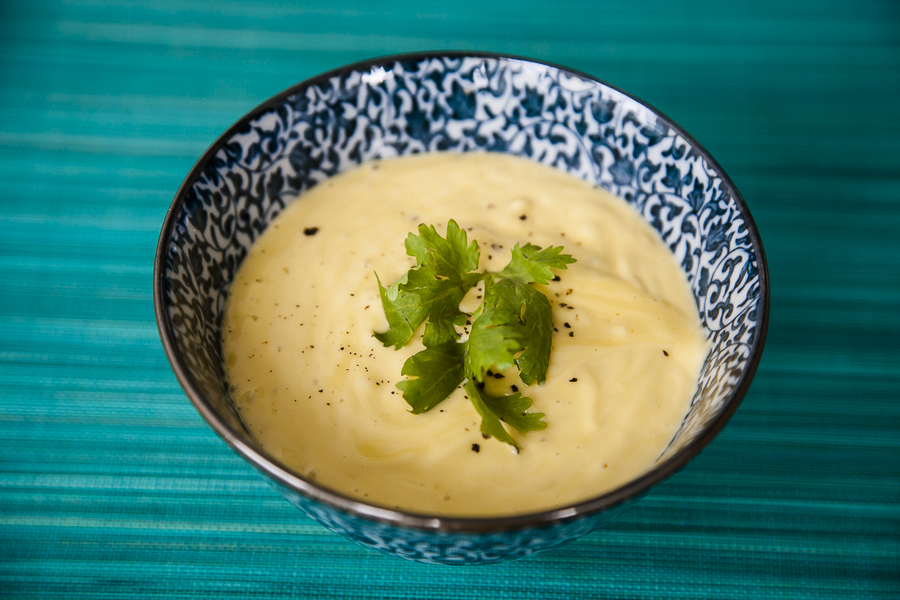 Mayonnaise is something I though that we had left behind when we changed our diet, but it does not need to be the case. Mayonnaise (of which Aioli is a variation) is a simple mix of eggs and oil. This Garlic Aioli recipe is delicious with sweet potato fries or used as a spread.
Ingredients
3 garlic cloves (less if you like it less garlicky)
1 large egg (preferably organic)
1 Tbsp freshly squeezed lemon juice
1/2 tsp sea salt
freshly ground black pepper
150ml olive oil
Directions
Place the garlic, egg, lemon juice, sea salt, and pepper in a blender
Blend all of the ingredients, starting on a slow speed while you add the olive oil to avoid spattering it all around your .kitchen
Add the olive oil while the blender is running in a slow stream. You will need to leave off the cap of the blender in order to be able to do this while the blender is running.
Put the cap back on the blender and turn up the speed. Blend the aioli until it has formed into thick emulsion.
Serve the sweet potato fries, with the Garlic Aioli.
Music to go with it…
Listen on Spotify: Jose Gonzalez – Vestiges and Claws