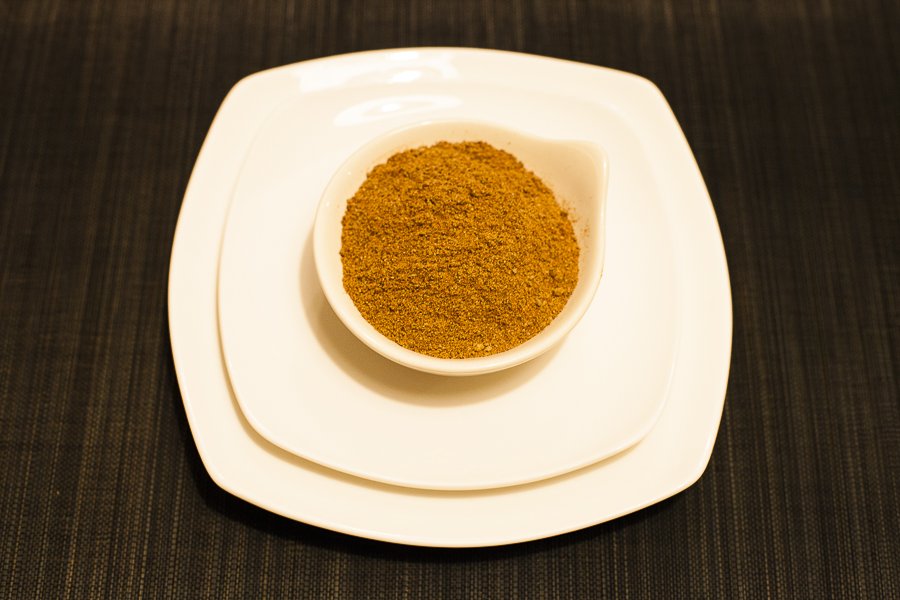 Ras el Hanout is a North African (Moroccan) spice mix that translates as "top of the shop". There is no definitive mix of spices and each store in the souk (market) takes pride in creating their own blend. This version leaves out some of the more exotic spices, and favours a blend that is easy to find in most supermarket aisles.
Ingredients
2 teaspoons ground ginger
2 teaspoons ground cardamon
2 teaspoons ground mace
1 teaspoon ground cinnamon
1 teaspoon ground allspice
1 teaspoon ground coriander seeds
1 teaspoon ground nutmeg
1 teaspoon turmeric
1/2 teaspoon ground black pepper
1/2 teaspoon ground white pepper
1/2 teaspoon ground cayenne pepper
1/2 teaspoon ground anise seeds
1/4 teaspoon ground cloves
Directions
Mix all of the ingredients together in a bowl well and store in an air tight container.
Music to go with it…
Listen on Spotify: Moroccan Spirit – Moroccan Spirit