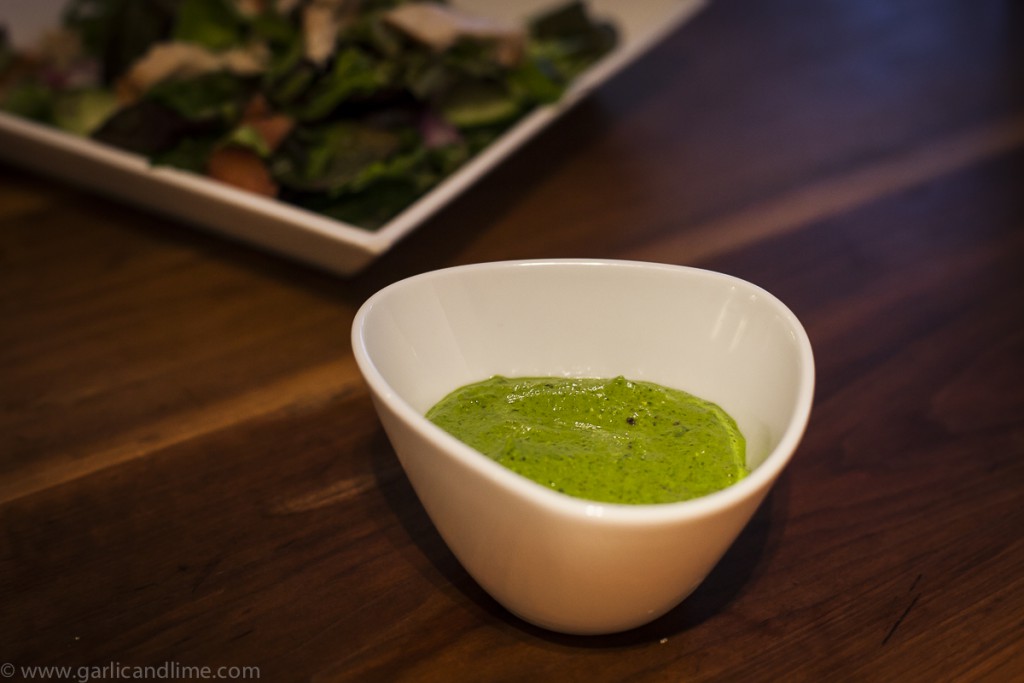 This is a very versatile pesto sauce that can be used as a dip for sweet potatoes, as a topping on fish or chicken, or even to stuff chicken wrapped in prosciutto. We'd love to hear how you have used what has become one of our favorites.
Ingredients
Large handful of rucola lettuce leaves
10-15 mint leaves
1 Tbsp tahini
juice of half a large lime
1 Tbsp pine nuts
1 garlic clove, peeled and roughly chopped
Pinch of sea salt
Few grinds of freshly ground black pepper
50ml olive oil
Directions
Put all of the ingredients into a blender, and blend until smooth.
It should be a bit of a thick sauce, so be careful with the amount of olive oil that you add. If it is too thick then you can add a little more olive oil.
Music to go with it…
Listen on Spotify: Sola Rosa – Get it together