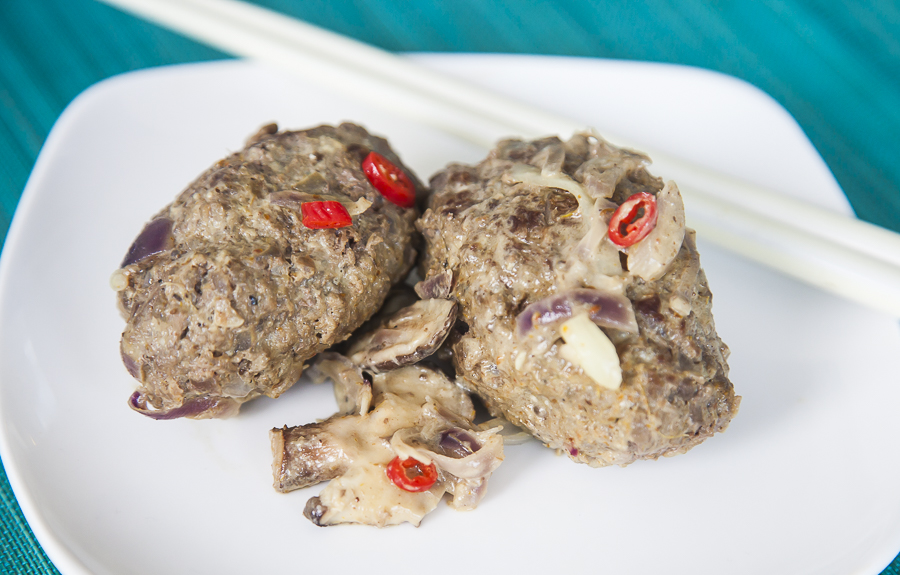 In its simplest form, koftas consist of balls or sausages of minced or ground meat—usually beef or lamb—mixed with spices and/or onions. They can be found from Greece, all the way across to Pakistan and India. This version uses Thai rather than Middle Eastern spices to make a simple but flavorsome meat dish.
Ingredients
Koftas
2 Tbsp yellow curry paste
60ml coconut milk
500g minced lamb
1 white onion, very finely chopped
2 cloves garlic, very finely chopped
salt and pepper
Sauce
1 shallot
2 garlic cloves
1 tsp yellow curry
100ml coconut milk
cucumber and salad leaves
Directions
First mix the coconut milk with the curry paste in a bowl
Add the minced lamb, onion, garlic, salt and pepper in another bowl.
Wet your hands and shape the meat into 6 sausage roll shaped koftas
Brush the outside of the koftas with the curry paste mixture.
Put them into the fridge for 30 minutes
Bake in a little coconut oil for about 3 minutes in a hot pan until brown all over.
After making the koftas, fry the shallots, garlic from the sauce ingredients in a pan.
Add the curry paste and coconut milk and stir until it thickens.
Serve over the koftas with some cucumber slices and salad leaves.
Music to go with it…
Listen on Spotify: Hurray for the Riff Raff – Small Town Heroes