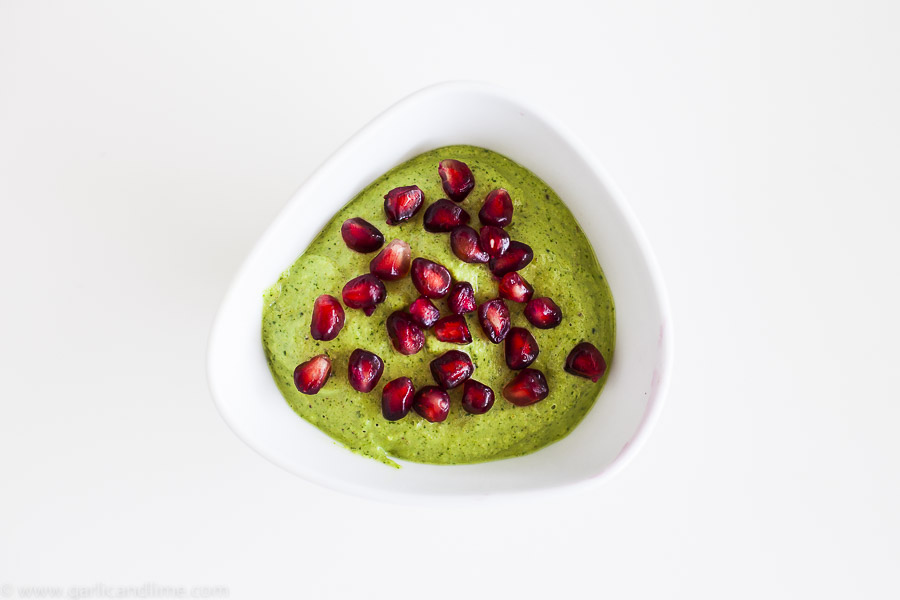 Tahini is a wonderful base ingredient for dips. We have been enjoying making many different combinations including this Coriander Tahini Dip. It is great as a dip with sweet potato chips (which we cook in the Air Fryer for a low fat snack) or with raw vegetables.
Ingredients
1 clove garlic, chopped roughly
small handful of pinenuts
2 spring onions
little pinch of chilli flakes
large bunch of fresh coriander
sea salt
freshly ground black pepper
1 1/2 Tbsp tahini
juice of 1/2 a lemon
1/2 tsp cumin powder
olive oil
handful of pomegranate seeds for garnish (optional)
Directions
Add the garlic, pinenuts, spring onions, chilli flakes, coriander, salt, pepper, tahini, lemon juice, and cumin powder to a blender.
Add 4 Tbsp of olive oil.
Blend to a smooth paste. Add a little more olive oil if it is too thick or not blending well.
Serve garnished with pomegranate seeds.
Delicious as a dip with sweet potato chips or fresh vegetable sticks (eg cucumber or carrot).
Music to go with it…
Listen on Spotify: The Decemberists – Five Songs EP