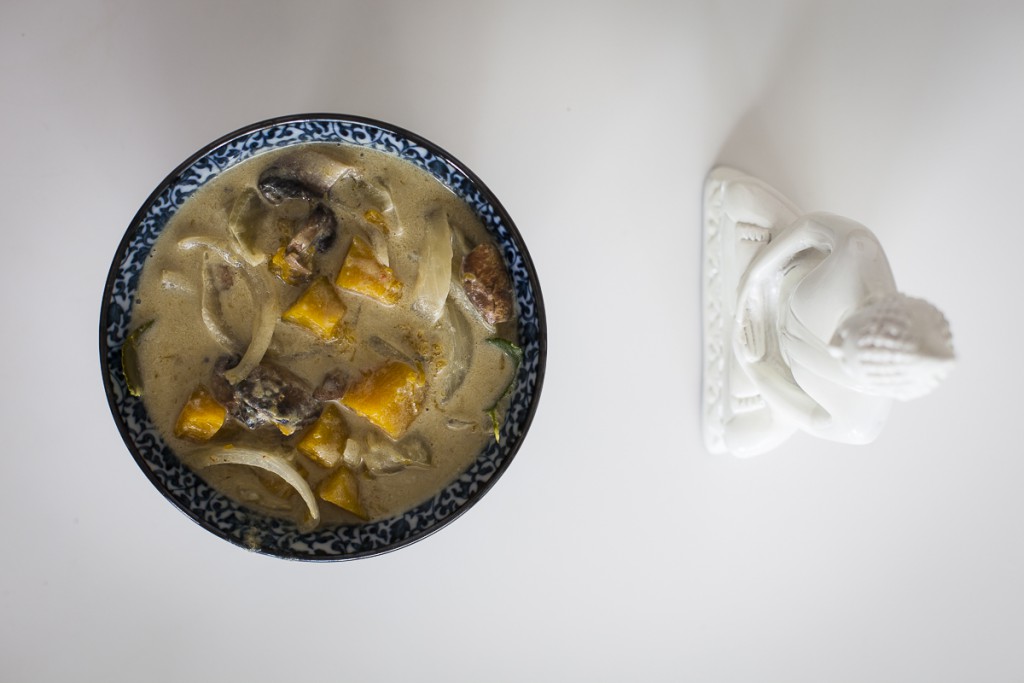 This recipe has become one of our go to staple dinners. We keep a pot of homemade Thai curry paste in the fridge (it lasts a couple of weeks) and whip this up as a quick after work meal together with rice or cauliflower rice.
Ingredients
Directions
Heat the oil in a frying pan and add the curry paste. Fry until the paste becomes fragrant.
Add the coconut milk and stir.
Add fish sauce, water and vegetables and bring to the boil.
Cook for 10 minutes or until the veggies are done.
Add the kaffir lime leaves, stir and serve with rice or cauliflower rice.
Music to go with it…
Listen on Spotify: William Fitzsimmons – Gold in the Shadow