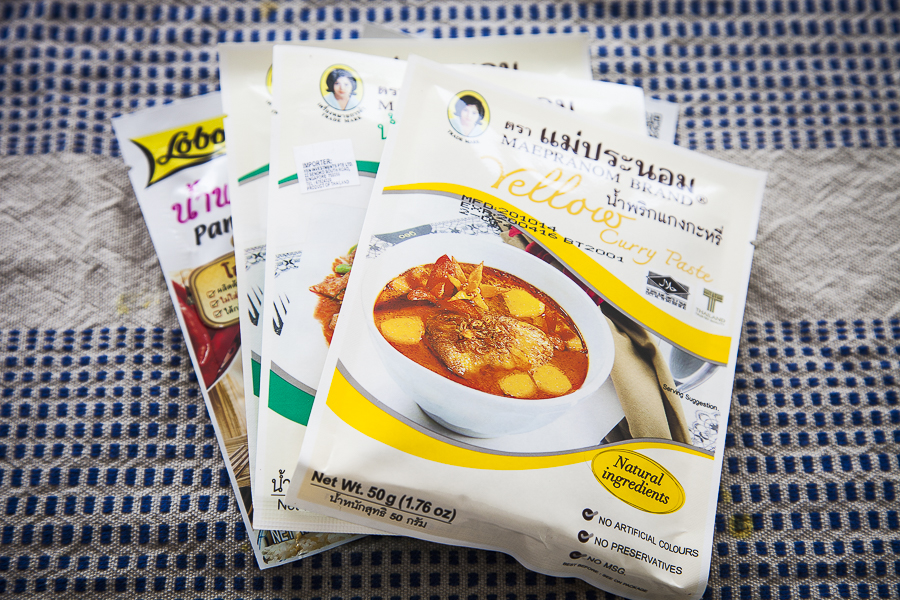 Thai curry pastes are used as the basis for Thai curries. They can be made at home fresh (which we also do), but there are also some very good pre-made curry pastes available that can save you the time of preparing them from scratch.
Common ingredients used in many Thai curry pastes are:
Shrimp paste
Chillies, depending on the curry these can be dried or fresh, red or green.
Onions or shallots
Garlic
Lemongrass
Galangal
Coriander (cilantro) root
We keep Green, Yellow and Panang curry pastes in our store cupboard, which with the addition of coconut milk, onion, garlic, and vegetables can be turned into an easy dinner when we are running late.
Be careful to read the label, as not all curry pastes are created equal. The ones that we buy were recommended by a foodie friend of ours from Thailand, and contain no artificial ingredients or preservatives. We go to an Asian foodstore (Thai supermarket) to buy them as they are not available in our supermarket.