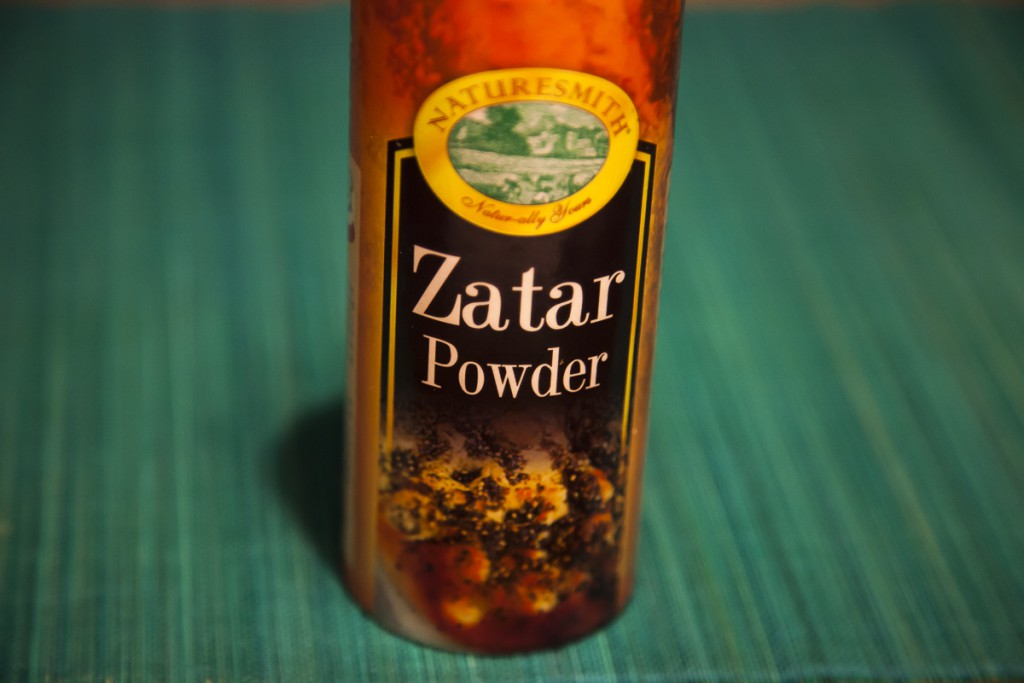 Za'atar is the generic name for the herbs oregano, thyme, and marjoram. As a spice mix it is usually based on these dried herbs, combined with sesame seeds, salt, and sometimes sumac and other spices. Used widely in Arab cuisine, both the herb and spice mixture are popular throughout the Middle East.
You can often find this in your supermarket (try the Asian food section), or by looking for a Middle Eastern supermarket in your city.
If you are not able to find it, then you can mix it up yourself. There is no definitive recipe for Za'atar as it is a blend of spices that varies from store to store in its native Lebanon, but this is a basic recipe you can use and vary from.
If you are unable to find it, you can also make it using our za'atar recipe