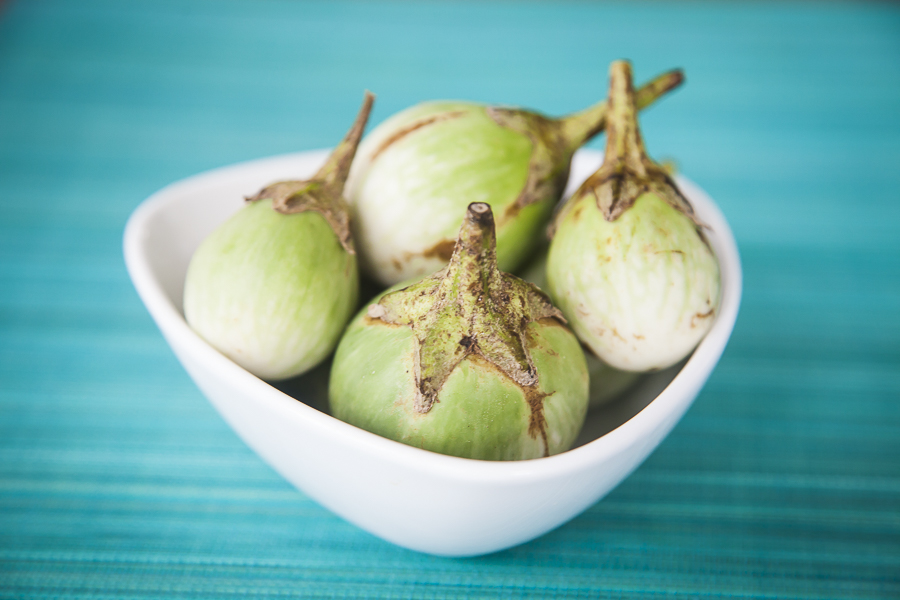 Green or Apple Aubergines (eggplant) are about the size of a plum. They are green and white, and are usually quartered and added to curries, especially Thai Green Curry (Gaeng Kiaw Wan). They discolour quickly, so are chopped and added immediately to the curry, and cook in 5-10 minutes when they have softened slightly.
They can be replaced with locally available aubergines if you are not able to find them at your local asian food store.
Aubergines are a nightshade, so should be avoided if you have a nightshade sensitivity.