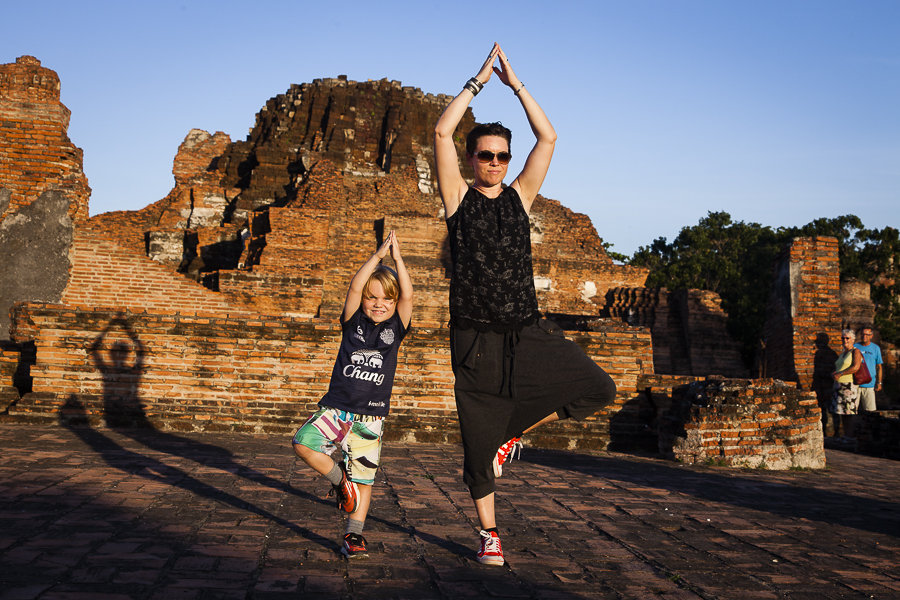 Getting started with a new habit can seem daunting, and I have noticed from looking at how we both differently started yoga, that there is no one right way to begin.
Excuses, Excuses
I delayed starting for a long time. I had a lot of excuses – getting to a gym for a class was too much of a barrier, I just didn't have the time. Looking at yoga books didn't help me to put it together into a routine. I couldn't visualize what I needed to do, so I couldn't imagine myself doing it.
Getting started with the Daily Yoga App
It wasn't until a friend suggested the "Daily Yoga" App (available in the Android and Apple App stores) that I couldn't find an excuse anymore. It walked me through routines, and I could do it in the comfort of my own home. No need to go to the gym.
Daily yoga has a series of sessions that can be downloaded onto the App for free. I started with the "Yoga Sequence for Beginners", and "Standing Poses for Beginners". These are sessions of 10 or 15 minutes each. After a few months I moved to the "Standing Yoga Routine" and "Seated Yoga Routine" which are sessions of 20 or 30 minutes each, and the "Sun Salutation" 5-15 minutes. I also use the "Yoga for Runners" before and after I do a walk or run as a warm up and cool down practise.
I have not yet paid to "Go Pro" in the app, but this would unlock more music and sessions for $29.99 USD per year. That is a lot less than going to a class…
Once I felt confident in my practice, I booked into a retreat in Bali, with the aim to have small group sessions with a Yoga instructor to deepen my knowledge and understanding. My trip to Villa Flow Bali made me connect more deeply with the practice and start to put my own routines together, alongside continuing to use the Daily Yoga App. Having a professional to guide me also ensured that I corrected any of the mistakes that I was making through only using an app.
It is important with yoga that you do the poses correctly and don't try to extend yourself too far or too fast so that you avoid injuries.
Getting started with classes
Barry on the other hand approached it very differently. Almost 15 years ago, he signed up for a set of 10 classes. He prefers to be shown how to do things, to ask questions, and to have the encouragement and support that only a physical trainer can give to get started. He wanted to make sure that he was doing the poses the right way right from the beginning.
Once he got more confident, then he moved onto self study. He bought himself a couple of books, and also started looking at videos on You Tube to give himself more ideas to build into his own routines.
Getting some new ideas with Tara Stiles
Tara Stiles for example has an excellent set of videos available through LivestrongWoman. They might look a little intimidating though as she is incredibly flexible! Don't worry if you can't bend as far as she can yet, we can't either – even after years of practice!
Below you'll find some of her Beginner videos to help you get started.
Now we are just working out how to get our son practicing Yoga with us, but that is proving a little more challenging so far…











---
You might also like: