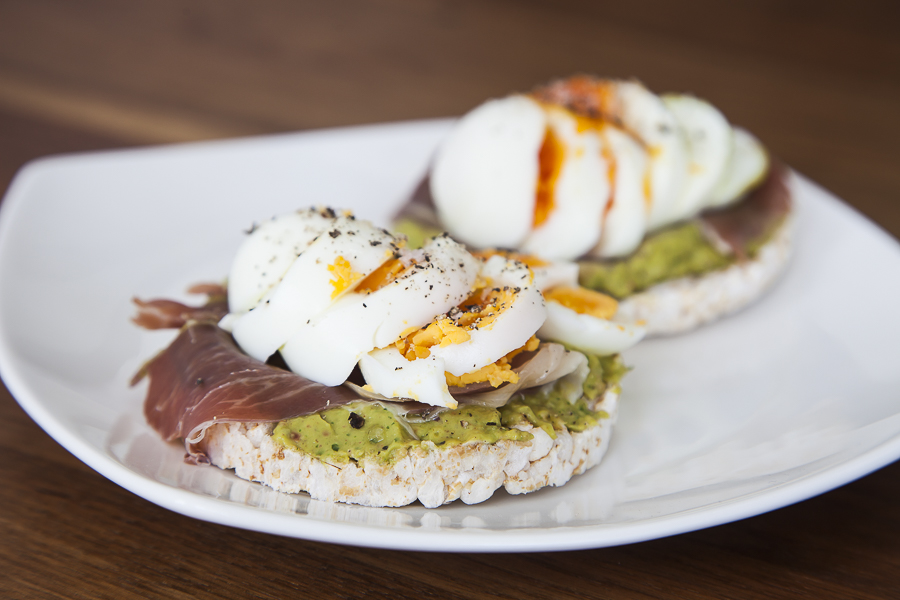 When we stopped eating bread we had a gap to fill – those mid afternoon hunger moments, or a quick lunch or breakfast. This recipe has become one of our fall back ones. The avocado spread will keep in the fridge for a couple of days, so you can use it more than once.
Ingredients
Avocado spread
2 Avocados, peeled and seed removed. Roughly chopped
1 onion, chopped
2 garlic cloves, finely chopped
handful fresh coriander
1 large green chilli, stalk and seeds removed
1 tsp cumin
1 tsp salt
a couple of turns of freshly ground black pepper
1 Tbsp olive or avocado oil
sumac
Directions
Put all the "avocado spread" ingredients except the sumac in the blender. Blend until smooth.
Add to a bowl and sprinkle over the sumac.
Cook the eggs in boiling water for 6 minutes until softly boiled, but no longer runny. (You can choose to cook a little longer or shorter according to your personal preference).
Spread a generous amount of the avocado spread over the rice crackers.
Top with a slice of parma ham.
Peel the eggs and slice into 5mm slices. Place 1 egg on each of the rice crackers.
Serve with some freshly ground pepper, and a little sprinkle of sea salt.
Music to go with it…
Listen on Spotify: French for Rabbits – Spirits