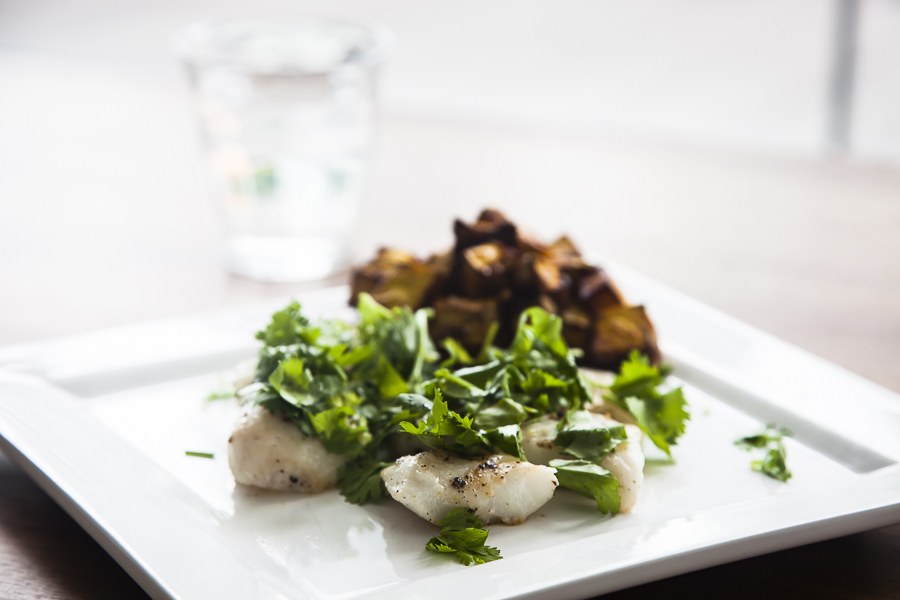 This is a very simple but delicious dish. It only takes a couple of minutes to prepare so it is great for those days you come home from work and do not have the time or feel like cooking but still want a nice and healthy supper!
Ingredients
2 white fish fillets like cod or baramundi
Handful of fresh coriander, roughly chopped
Juice of 1 lime
Salt and pepper
Coconut oil for frying
Olive oil
Directions
Season the fish with a generous amount of sea salt and black pepper.
Heat the coconut oil in a frying pan and fry the fillets (skin side down first) for 2-3 minutes depending on the size and thickness.
After a minute or three, turn around the fish and fry couple of minutes more.
Sprinkle over a splash of lime juice, transfer to a plate and garnish with the coriander.
Add the a little olive oil to finish.
Music to go with it…
Listen on Spotify: Metronomy – Love Letters