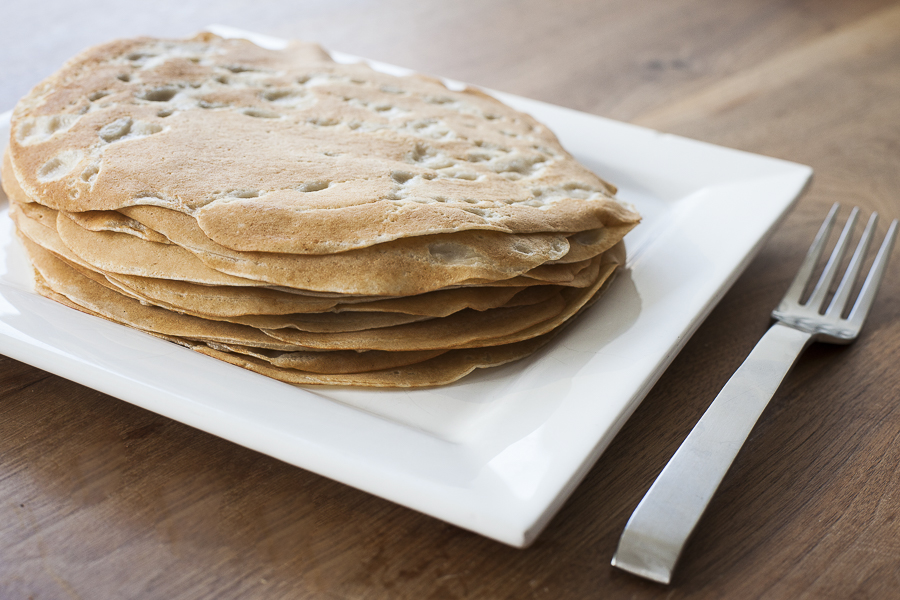 Sunday morning isn't complete in our house without pancakes for breakfast, so when we decided to go Gluten and Dairy Free this was my first cooking challenge – how to create a terrific pancakes recipe so that we didn't miss out on our Sunday morning family ritual. This one certainly works a treat and has become a firm family favorite!
Ingredients
250ml sweet potato flour
250ml rice flour
1 x 200ml packet of coconut milk
2-3 bananas
2 eggs
Coconut oil to cook.
Directions
Measure the sweet potato and rice flours out into a bowl.
Blend the coconut milk and bananas together in a blender
Add the eggs, and coconut milk mixture to the flour
Stir well. Add a little water (about 50ml) to the mixture to get a runny batter consistency
Cook in a well heated pan with a little (few drops) of coconut oil
Serve with freshly cut fruit or any other topping for a delicious breakfast treat for the whole family.
Music to go with it…
Listen on Spotify: Jack Johnson – Banana Pancakes