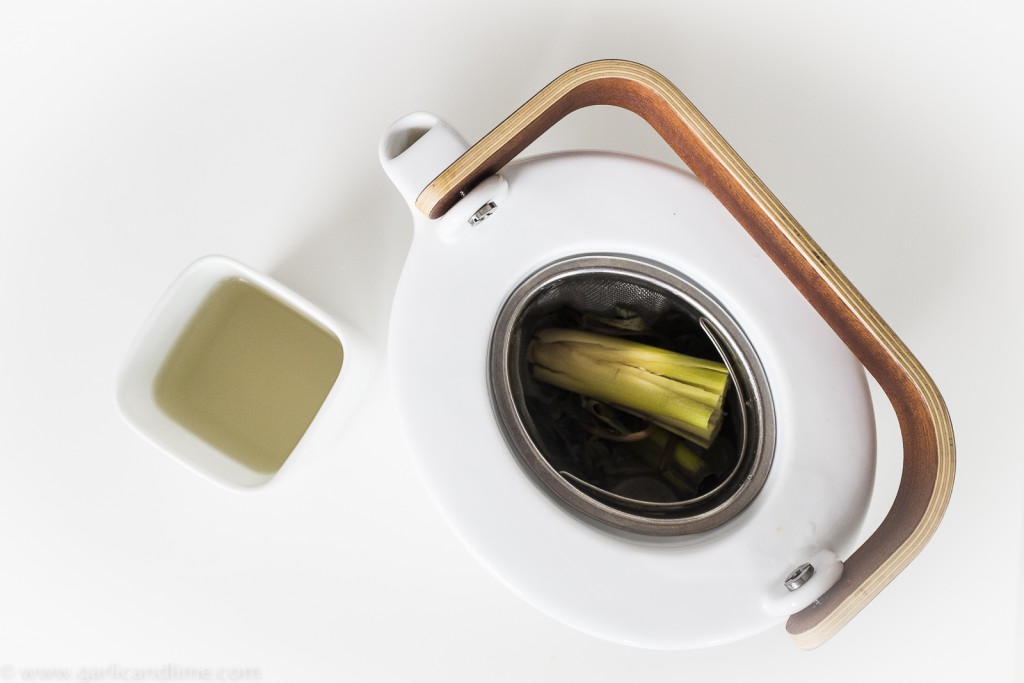 This is a very refreshing drink, that can either be drink hot or over ice as a refreshing iced tea on a hot day. It is very simple to make, but it is best if you have a tea pot with a strainer section in it so that the mint leaves are not poured out with the tea.
Ingredients
1 lemongrass stalk
2 cm fresh ginger
2 stalks of mint
Directions
Bruise the lemongrass stalk either by laying a knife over the base of the stalk and hitting it with the palm of your hand until it breaks open, or hitting it with a meat mallet or rolling pin.
Slice the ginger into thin slices so that more of the ginger will be exposed to the water.
Place the ginger and lemongrass in a teapot (preferably one with a strainer built in). Pour over boiling water.
Leave to stand for around 10 minutes
Add the stalks of mint, and let it stand for another 5 minutes.
Either drink hot, or pour over ice for an iced tea.
Music to go with it…
Listen on Spotify: Bic Runga – Anthology