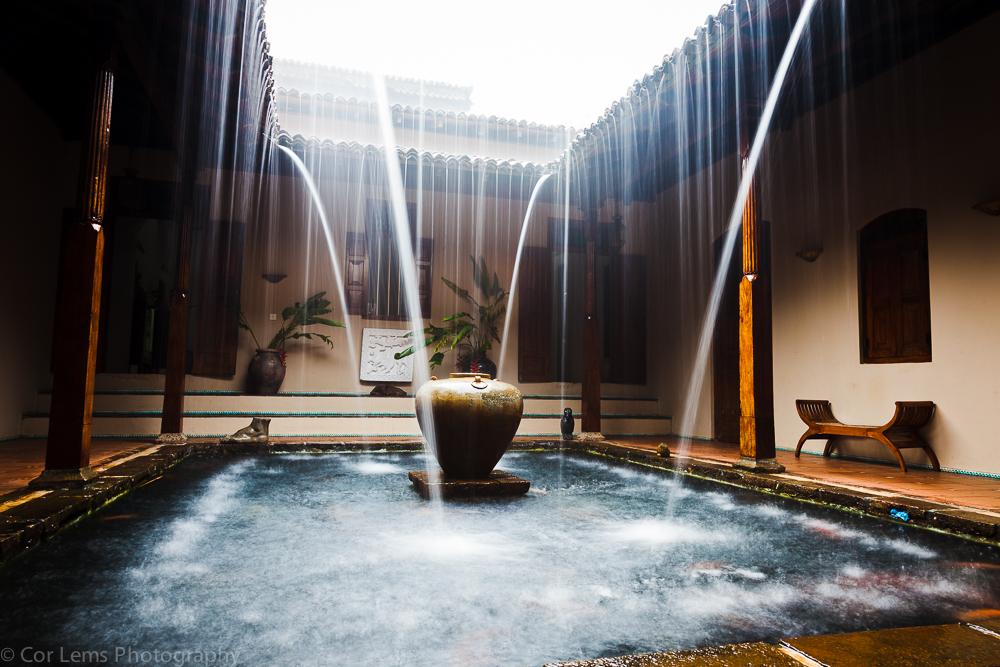 One of the joys of living in Singapore is that travel in Asia is so accessible. New Year, Chinese New Year, and Easter are great opportunities for a longer trip away within Asia, without having to spend too many of your vacation days.
For one of these longer weekends we decided to go to Sri Lanka for 7 days to enjoy the coastline from Galle along the coast. This could also be done from a further away location for 6-10 days depending on your travel time.
Travel logistics
We flew into Colombo on Sri Lankan airlines, which offers some excellent flight deals to Sri Lanka from many destinations (we flew there on good deals from Delhi and Singapore). It is a full service airline with check in luggage and full meals (note: we have no relationship with this airline).
From Colombo over the new highway to Galle is a 3 1/2 hour drive by car. Cars to drive you to Galle from the airport can be arranged through the hotel for USD$100-120, or you can also arrange private car hire for USD$70 per day for your entire trip.
On our first trip we hired a car and driver for the whole trip, but were not satisfied with our driver and ended up firing him and hiring a different car and driver from each location to the next through the hotel. While the day rate is slightly more expensive than $70 per day, we saved on the days that we did not need a car and could use a local taxi or tuk tuk instead, and so the total cost was about the same. You can consider both options depending on your preference.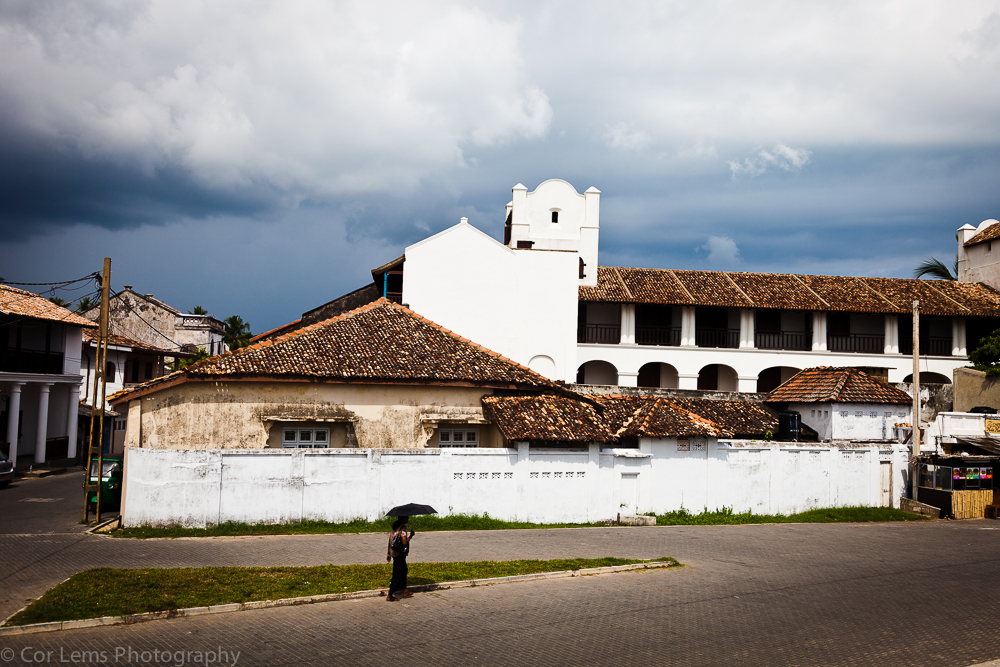 Galle, South Coast of Sri Lanka
We started the trip near Galle staying at the two properties of Apa Villas. Just 8km from UNESCO heritage site listed Galle, Apa Thalpe is a boutique resort of just 7 rooms which look out over an infinity pool, and beyond to the ocean.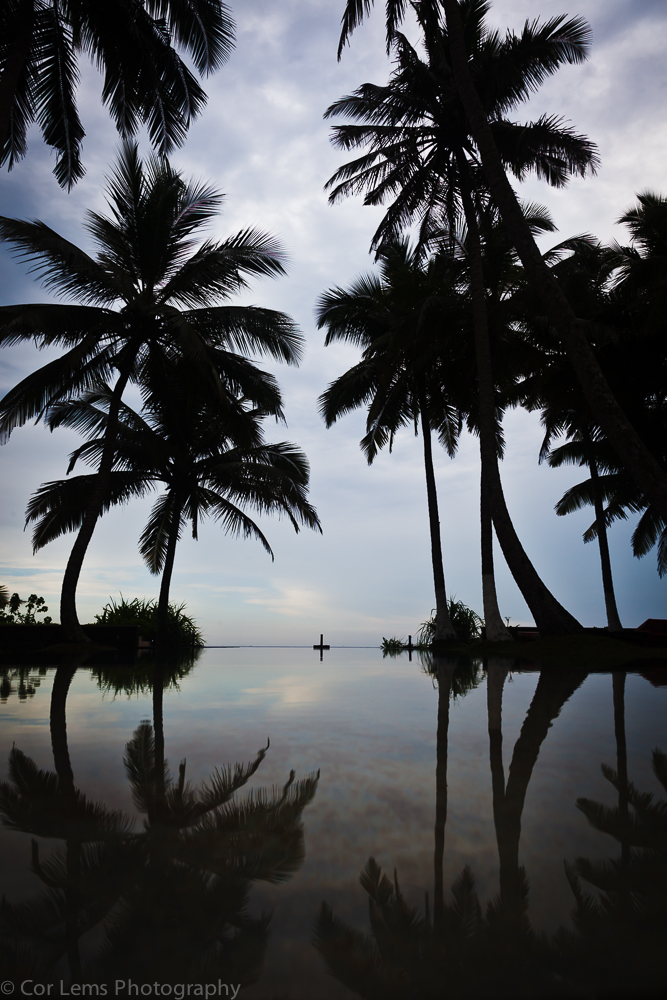 Each room has a small private courtyard with a table. There is no restaurant at the hotel, and instead all meals are served on your private terrace. You can order food at any time from 7.30am to 5.30pm during the day, and dinner is a selection of set menus catering to Western or Sri Lankan tastes which you pre-order during the afternoon. They can also cater to food restrictions including Vegan and Vegetarian on request. Each evening we put our son to bed, and enjoyed a Sri Lankan dinner together with our ocean view. It was the definition of luxury!
Past the courtyard you enter into a sitting area with a library. The owner of the hotel was the creator of the "Insight Guides" and there is a great collection of books and guides to browse through. Beyond the sitting area is the spacious bedroom with air conditioning (needed in this tropical climate) and luxurious double bathroom. The attention to detail with fresh flowers on the bed each day and cotton sheets is as you would expect from a top boutique hotel.
Next to the hotel is a small beach. While it is not a spectacular beach, it was nice for a stroll each morning to see the local fisherman.
Apa Villa, Illuketia
Our second 2 nights were spent at the sister property 5km away – Illuketia. Where Thalpe looks out over the coast, Illuketia is nestled into the forest. It was originally a manor house, and retains a period property feeling with antiques and mature gardens.
The swimming pool is surrounded by forest, and has a small shrine next to it – a perfect place for your morning yoga practice.
Illuketia features a cluster of tables with a view over the garden where meals are served, and while it misses the intimacy of the private terraces of Thalpe, it does offer a similarly delicious menu of Western and Sri Lankan meals to choose from and a kids menu if you are bringing children with you. The more communal restaurant, but similarly small scale of the hotel meant that we came in contact with other guests in the library and lounge with whom we shared a very enjoyable afternoon.
Out and About from Apa Villas
From Apa Villas there are a few day trips to choose from. The most obvious one is the 8km trip by car or rickshaw (tuk tuk) into Galle's Historic Centre. While Galle Fort (which survived the 2004 Tsunami almost intact) is the draw card attraction, the historic centre is worth simply wandering around without a clear destination in mind. There are lovely little boutique shops, and plenty of cafes and restaurants to sate your hunger and thirst.
Dolphin and Whale watching
Another (longer) day trip option is along the coast to Mirissa to go whale and dolphin watching. Here we do recommend choosing your tour operator carefully and considering ethical considerations. We went with Raja and the Whales who adheres to global whale watching standards of respect for the whales and provides research data to various international marine wildlife research and conservation organisations.
Unfortunately from their boat we saw many other operators who weren't as considerate to the whales and were chasing the whales and getting too close. This is surely distressing for these majestic creatures.
While we were never particularly close to any of the sperm whales, we did have 4 different sightings during the day, and had schools of dolphins swimming very close to our boat on several occasions. While we were most interested in seeing the whales, the dolphins were actually the highlight of the trip.
Other trips
Tuk tuk drivers and touts will also suggest that you visit the spice garden and the turtle hatcheries. We were briefly driven into the spice garden before insisting politely that we leave again, and also went to the turtle hatchery, but we found it very disappointing and even had ethical questions over the experience. The tanks are very small and while the hatchery claims that they dig up the turtle eggs to stop them being poached, we wondered if this were not a good reason for earning money from tourists and left feeling uncomfortable about having come.
Further along the South Coast
If you would like to extend your visit further along the coast, Talalla Beach, Weligama and Tangalle are both options further along the coast. Talalla Retreat was on our wish list (but was full during our visit), but we have heard good reviews from other people who were able to visit.
We stayed at Maya near Tangalle and enjoyed delicious food, with enough grass for our son to run around on, and a very inviting pool. It is a little way from the coast though, so you need your own transport to make the most of it.
Sri Lanka: a special destination
Sri Lanka really is a special destination; with delicious food, world class boutique hotels, a vibrant culture and stunning scenery. It is also small enough in scale that while you can't see the whole countries in a trip of 10 days, you can pick areas of the country that you would like to focus on and see a big variety of countryside and sights.
It is a destination that you can consider with children. The people were very friendly – especially towards children – and catering to our sons food requests was never a problem.
In another post we share our experiences in the Cultural Triangle of Sri Lanka, which was similarly stunning.
---
You might also like: