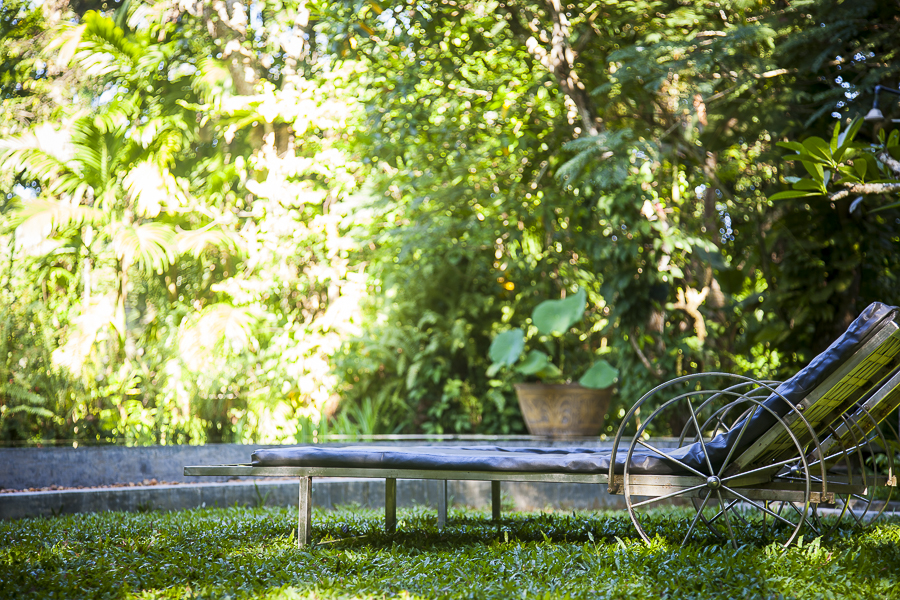 Recently I went through a period that was rather stressful and even though I am consciously trying to be mindful and to de-stress, it seemed like all of my efforts weren't quite working. Reading Arianne Huffington's "Thrive" also got me thinking: Am I letting my digital life take over my real one?
I decided to re-examine my routine.
I get up in the morning. I check Facebook. I take my phone up to the balcony and do a yoga session with my yoga app. I sit down at the table for Breakfast, and read the BBC news on my phone. I shower, take the metro to work, and check my Facebook on the train (just quickly). Most of the day at the office is spent in meetings, or trying to stay on top of the pile of e-mail that floods in every day. At the end of the day I walk to the train station, check the Herald News in the train, and return home.
We have dinner together as a family, a well-established routine that we decided long ago is an ipad and phone free zone. The TV is also turned off.
After dinner my son and I spend some time together, and I put him to bed. After dinner I tend to check the Times of India News and de Telegraaf (the joy of having lived around the world is that I still like to follow what is happening in New Zealand, India and Holland, plus the global news). I don't watch very much TV, occasionally a sports game on TV, but otherwise I would rather read a book or the news, or play Candy Crush.
So I took a digital break
When I examined my schedule I saw a lot of checking of apps on my phone, but it just seemed to fit right into my day and I rationalized that I was hardly watching any TV, so what was the harm.
My trip away to Bali was a great opportunity for a digital detox and to really re-examine what I was doing. For the whole week I did not connect my phone to the internet, and I didn't take my ipad with me at all. No more reading the news, no checking Facebook, and no more Candy Crush.
It was such a relief! And while now that I am back as home I have reconnected my phone to the internet and started reading the news and checking Facebook again, I have decided to make a few adjustments.
1) The phone sleeps in the lounge
I think my favorite tip from Arianne Huffington was that the phone should not sleep next to the bed. With family living around the world, I have got into the habit of it sleeping on the nightstand. Then I would be able to pick it up if there was an emergency. But the truth is, that in the 12 years I have lived away from home, my parents have never needed to contact me in the middle of the night. They have, however, broken my sleep with a skype message to say that they are going on holiday or some other short message that was sent in their day time and my night time, but that they never expected me to see or reply to at night.
The phone sleeping in the lounge also makes sure that checking my email and Facebook is no longer the first thing I do in the morning.
2) No checking Facebook before yoga
In order to turn yoga from a purely physical to more of a meditative experience, I decided that I needed to continue following what I did in Bali and that was to wake up, drink water, and do yoga before looking at my phone, before breakfast, and before the day really started. If I already have Facebook images and words in my head before I practice yoga, I can't fully focus on my breathing, the poses and the relaxation of the meditative pose to start and end the practice.
3) Enjoy breakfast not news at the breakfast table
Breakfast is the one meal of the day that it is guaranteed that all three of us will make together. I am good at mornings, but I am less good at finishing work on time to guarantee making dinner. I've decided that just like at dinner, phones and Ipad's shouldn't have a place at the breakfast table either.
4) Turn email off in the weekend
There is something alluring about seeing the number of emails that you have waiting for you in your work inbox climbing. It is hypnotic, powerful, ever present, and demands attention. So on the advice of a dear colleague, I decided to go into the settings of my phone and turn it off in the weekend. It might demand my attention during work hours, but I don't want it interrupting my weekends anymore. Immediately I reclaimed my weekends as my own. There was a clear breaking moment between the work week and the weekend – that moment when I flicked the virtual switch on my email on my phone.
5) Take the News Apps off my phone
I have a phone and an Ipad. The more apps I have on my phone, the more that I check them when I am waiting somewhere, and the less I use those moments to look around me, be mindful, and engage in where I am. So I decided to take them all off. I still have Facebook on my phone (so I can post photos), but I took all the News Apps off.
If I want to read the newspaper, then I have to get my Ipad (which is anyway a bigger screen and therefore better for my eyes), and that makes it more of a conscious decision rather than an automatic process to read the news. It has already meant that I have cut down on the amount of time that I am spending reading the news, and that also means I am cutting down on the amount of time per day that I am exposed to all the negative news that fills the papers.
I am trying, and failing, and getting back up again
This list was my resolution when I returned from Bali, and some of them I have been able to stick to consistently – the phone sleeps in the lounge, I don't have any news apps on my phone, and the email is always turned off at the weekend. But some things I notice myself doing, beat myself up about, and try to improve again – like checking Facebook as I walk up the stairs to the roof terrace for my yoga session. I never promised to be perfect, but I am trying little by little to re-balance my life and de-stress.
---
You might also like: