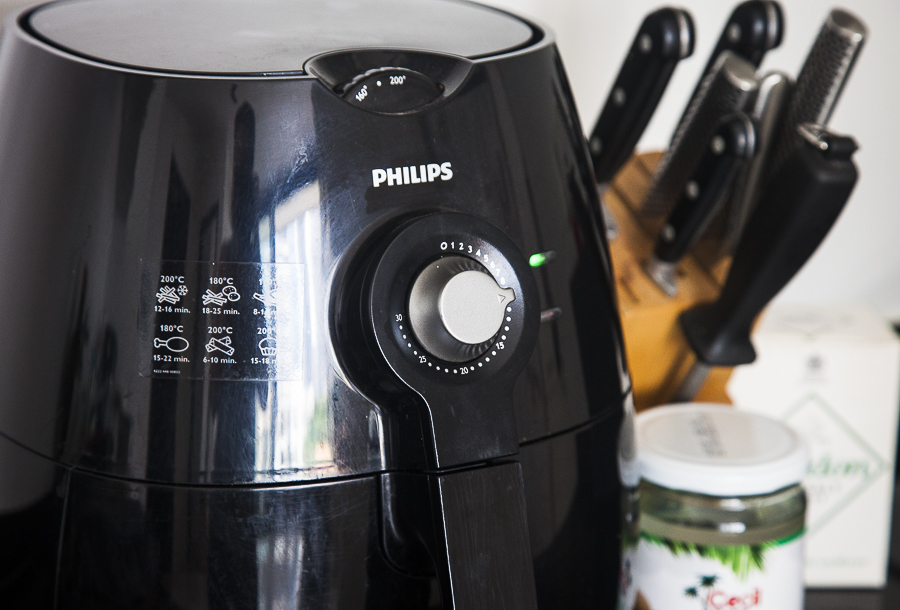 We bought our Air Fryer around 2 years ago, and have spent a lot of time experimenting with it and using it for cooking a range of vegetables.
It basically uses a heating element and a fan to cook food faster than a convection oven, and with less fat than if you were deep frying.
To cook sweet potato fries we add just 1 tsp of coconut oil to around 500g of cut up sweet potatoes and cook it at 200 degrees C for 15 minutes.
It is also great for baked eggplant (aubergine), courgette, and can even be used for baking – I have also cooked chocolate muffins in it.
You can also use an oven to bake any of the recipes that we cook in the Air Fryer, but you should approximately double the cooking time.
The Philips AirFryer is available on Amazon
, and many good electronics and cooking stores.