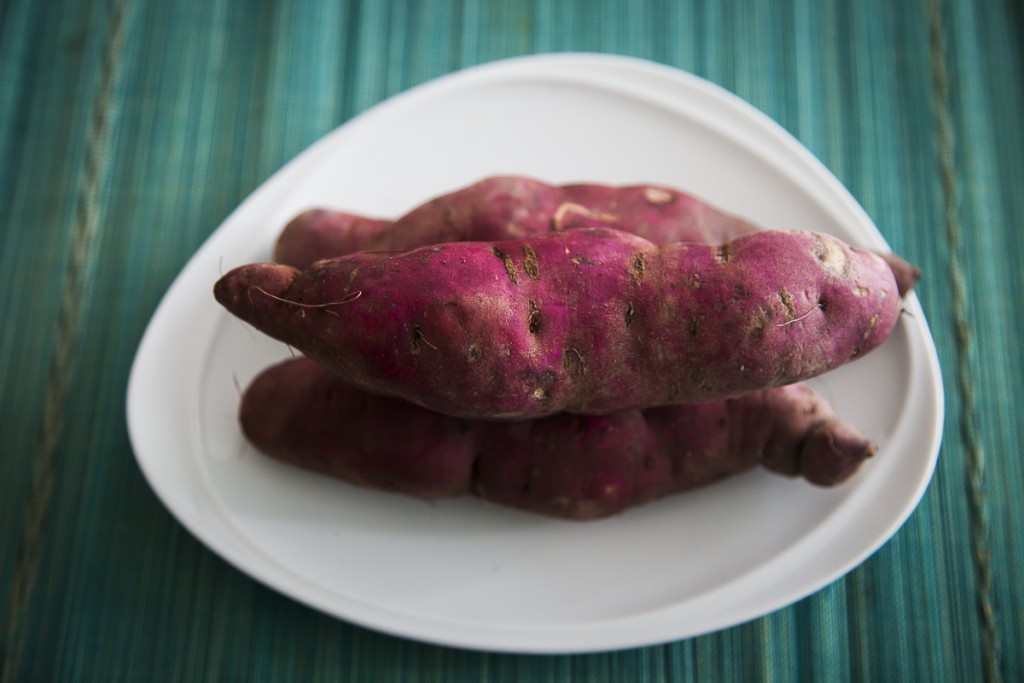 The sweet potato is an edible tuberous root that is long and tapered, with a smooth skin whose color ranges between yellow, orange, red, brown, purple, and beige. It is only distantly related to the potato and does not belong to the nightshade family. Its flesh ranges from beige through white, red, pink, violet, yellow, orange, and purple. Sweet potato varieties with white or pale yellow flesh are less sweet and moist than those with red, pink or orange flesh.
The origin and domestication of sweet potato is thought to be in either Central America or South America. In Central America, sweet potatoes were domesticated at least 5,000 years ago. In South America, Peruvian sweet potato remnants dating as far back as 8000 BC have been found.
In New Zealand the sweet potato is known by the Maori name of Kumara, while in parts of North America it is referred to as "yams" although sweet potatoes are botanically quite distinct from yams.